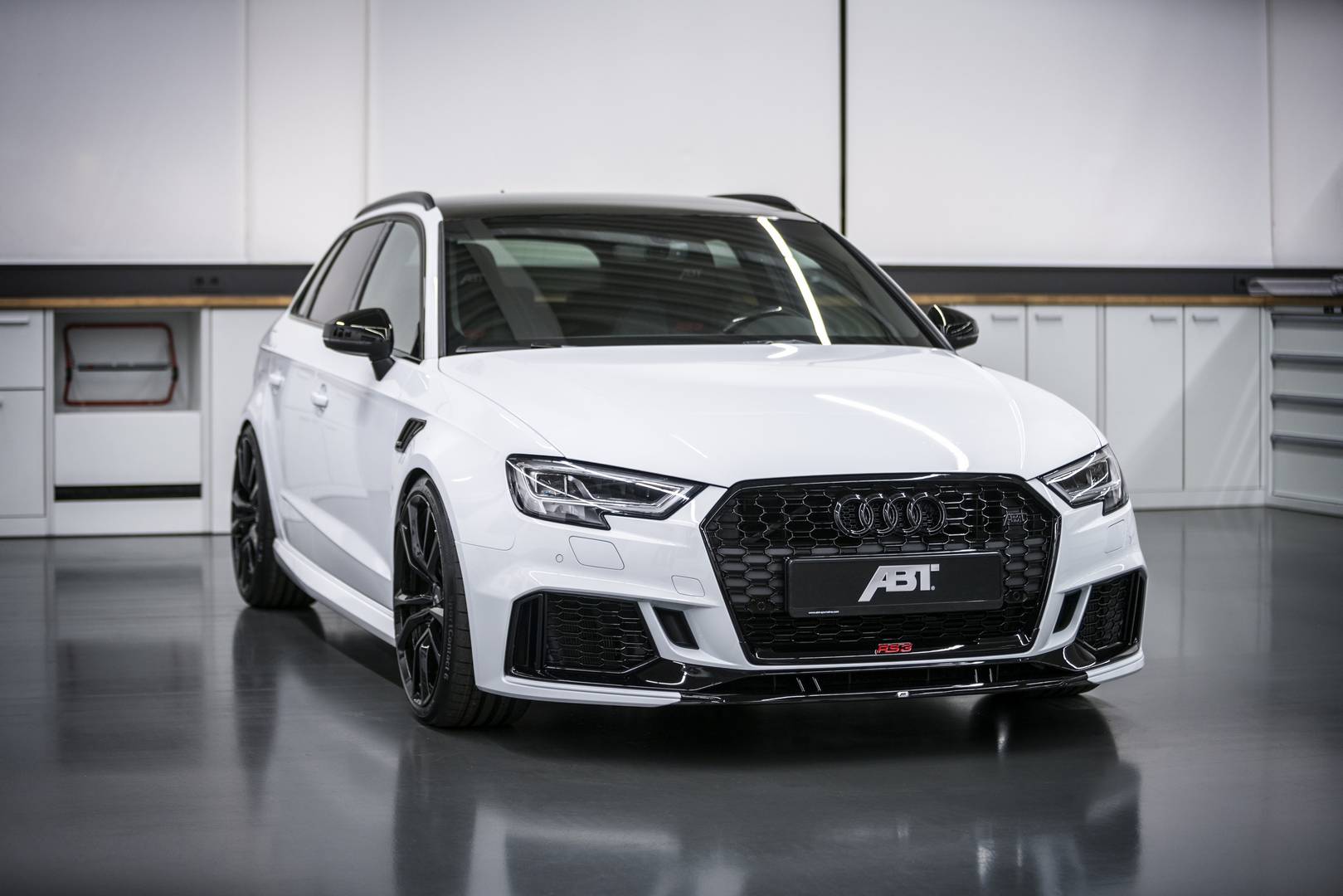 Last we spoke of Audi and the tuning company ABT, they had cranked up the new RS3 to 460 horses and we mentioned about a possible Power R package in the works. Well it has been released and it will turn your already potent machine into a rocket.
The ABT RS 3 has been fitted with the ABT Power R package boosting power to 500 hp which is a significant improvement over the 395 hp stock output. To cope with this power hike, ABT Suspension Springs and ABT Anti-Roll Bars are installed. An ABT-unique damper setup has also been developed in collaboration with suspension specialists KW.
You need to be able to stop this pocket rocket too so ABT brakes are installed and will be hidden by a choice of 19 and 20 inch rims in a few different designs.
A new rear skirt, a front skirt add on, a front grille add on and two 102 mm dual pipes with black tailpipes give it a very unique and sporty look.
Unfortunately no word on pricing or performance figures but my guess is the 0 to 100 km/h time will come down substantially.