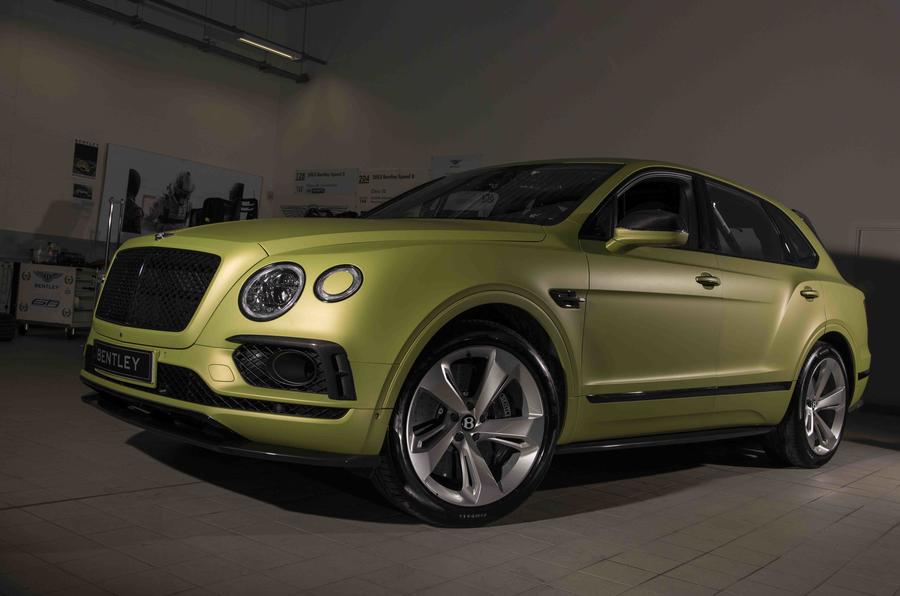 Rhys Millen is no stranger to the Pikes Peak International Hill Climb but this year, he is attempting a record in a car that is not exactly the perfect fit for the run.
The car you see above and below is the Bentley Bentayga W12 that will attack the record for a production SUV in June this year piloted by Mr. Millen.
That benchmark currently resides at Gaydon: in 2014, a Range Rover Sport driven by Paul Dallenbach achieved a time of 12min 35.610sec for the 12.42-mile course.
Bentley is confident it can set a new class standard, especially with Millen at the wheel considering he has been the outright winner twice and a multiple class winner at the climb.
"You don't need to spend much time in this car to evaluate its potential," he says. "Pikes Peak is a 'burst speed' course, not a 'sustained speed' course, and the production values of the Bentayga are going to shine in that environment."
Changes to the car are largely safety-related: the driver's chair is replaced with a carbon fibre safety seat and all other seats removed. The panoramic glass roof, standard on the road car, is replaced with an infill panel. Trim and extraneous equipment will be removed, and a roll-cage and fire extinguisher installed. Thanks to these changes, the Bentayga that attacks the hill will be 300 kg lighter than it's road-going equivalent.