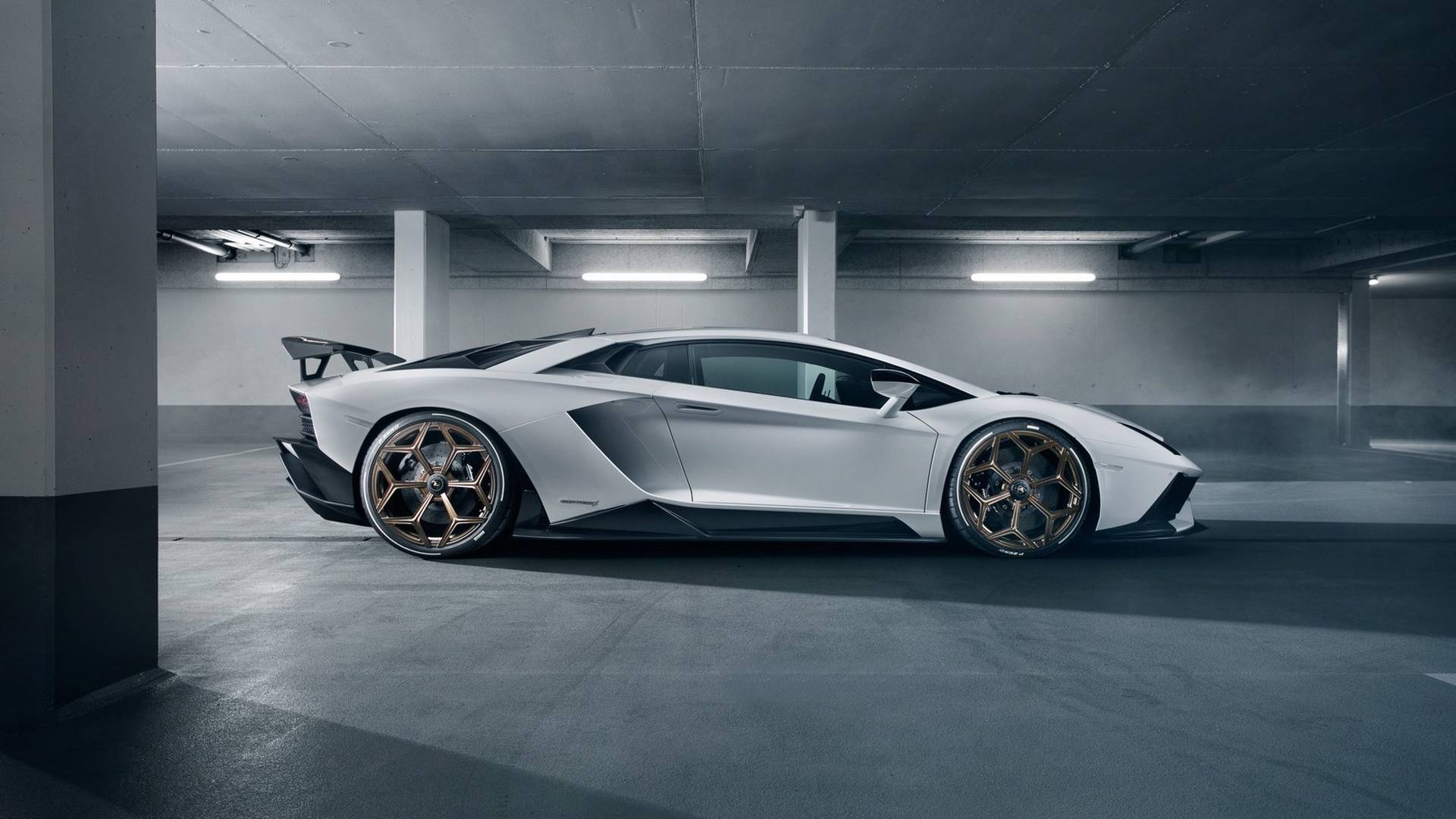 Novitec know a thing or two about making quick Italian supercars even quicker and their latest latest offering focuses on the Aventador S without needing to add forced induction.
Exterior changes are on the subtle side when comparing to other tuner packages but the most obvious change is the new set of forged wheels provided by Vossen measuring 20 inches at the front and 21 inches at the rear.
The package also includes some carbon fibre goodies that have been optimised in the wind tunnel to improve the aero efficiency of the raging bull. There are some new add-ons for the front fascia, different mirror caps, and reshaped side air intakes. At the back you will notice a NOVITEC rear airfoil, which is available in two versions and increases the downforce at the rear axle.
There is also a new exhaust system in an unusual design featuring quasi three and a half tailpipes – the two center pipes are tied together. The exhaust system is available in stainless steel and from the even lighter INCONEL used in Formula 1 racing. As a result, the NOVITEC system is up to 21 kg lighter than the production exhaust, depending on the version.
While in standard configuration the V12 pushes out 740 horsepower (544 kilowatts) and 690 Nm of torque, Novitec's Aventador S is rated at 763 hp (561 kW) and 732 Nm. Doing the math, that is an increase of 23 hp (17 kW) and 42 Nm.
As mentioned previously with the exhaust, your Aventador S also goes on a diet with the Novitec package and when combined with the power increase, it translates to a new 0 to 100 km.h sprint time of 2.8 seconds which is one tenth quicker than stock.