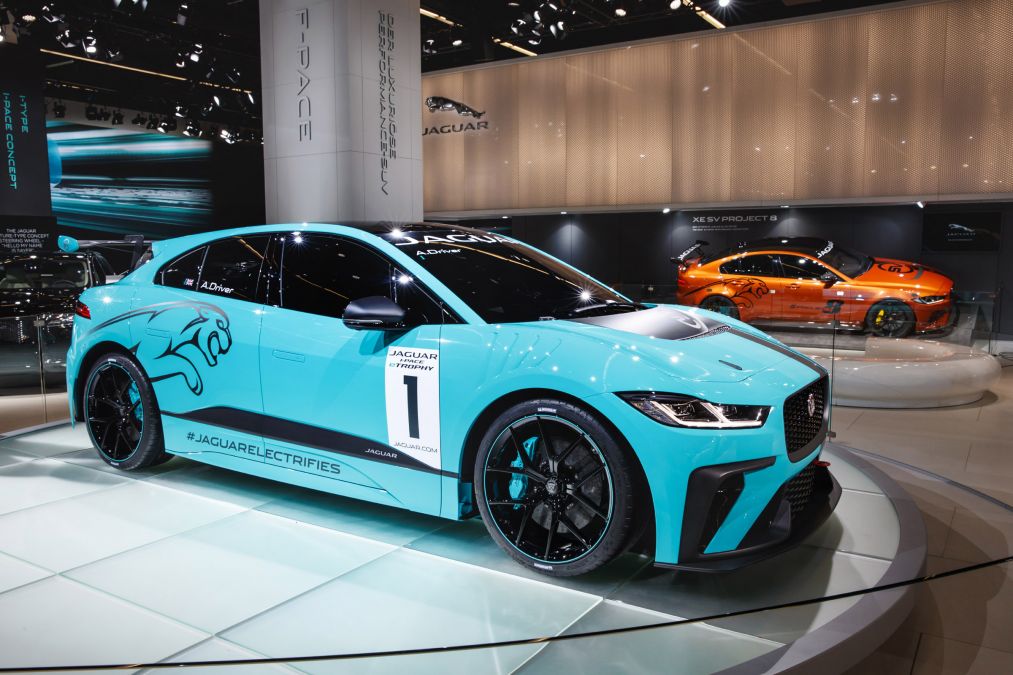 The so-called skunkworks crew from Jaguar Land Rover known as SVO (Special Vehicle Operations) confirmed it will develop high-performance versions of Jag's forthcoming electric vehicles (EV's).
In Geneva at the motor show, SVO boss John Edwards confirmed his company was relishing the opportunity to redefine what a performance car is with a range of SVO-honed EVs.
"It's definitely a different challenge, but I actually look at it as an opportunity and our engineers love having a problem," he said.
"Give them a problem and that's when they're at their very best, trying to work out how to respond to the challenge".
Edwards did not discuss what his engineers were busy planning but mentioned future high-performance EVs, which are likely to carry the 'SVR' badge, could not only offer more power but more luxury.
He was quizzed as to which will be SVO's first EV and he pointed to the I-PACE eTROHPY racer seen at the Frankfurt Motor Show last year.