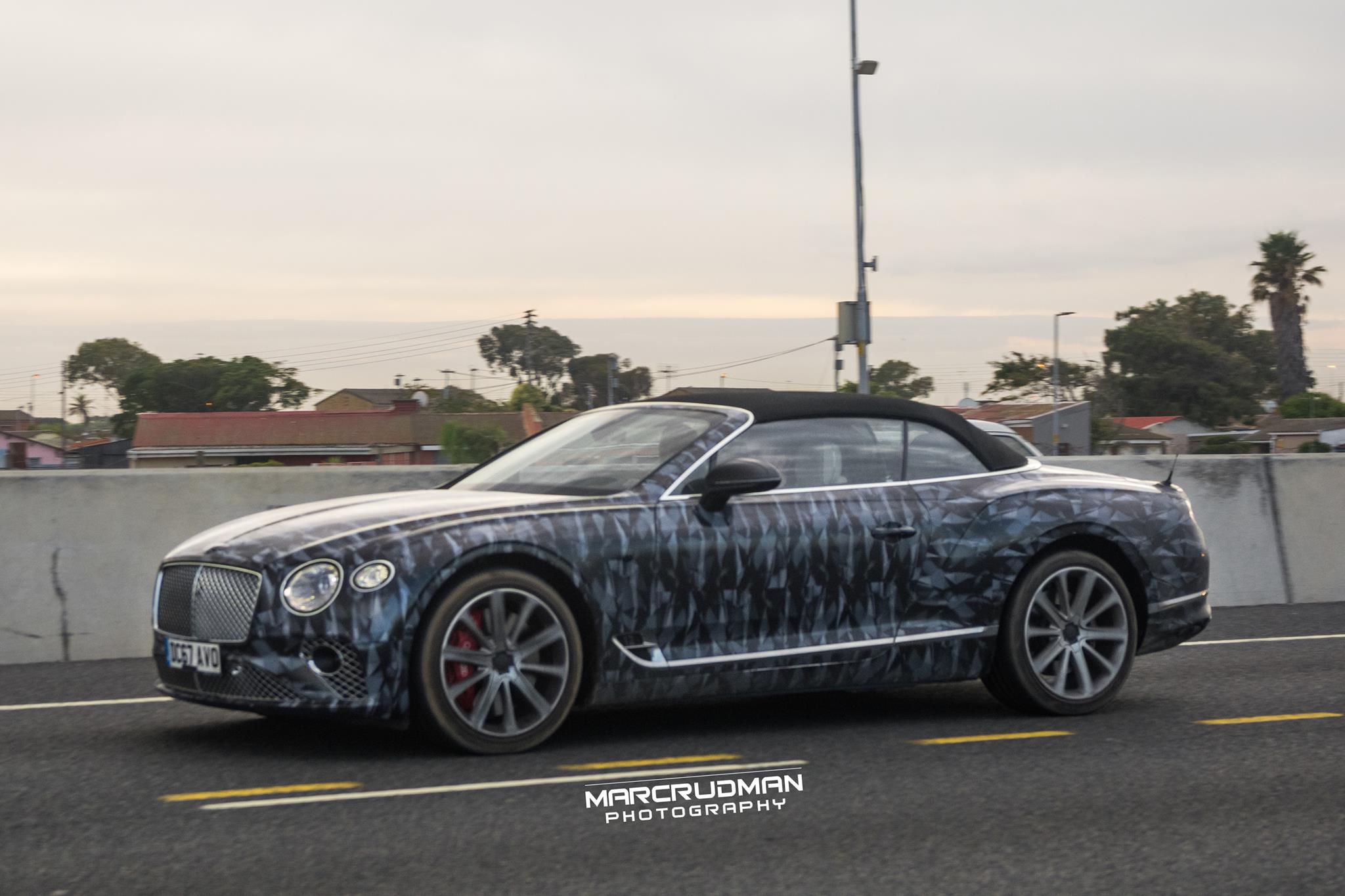 We know Bentley will be nearly ready to unveil the Convertible version of their all-new Continental GT and they are now busy with some hot-weather testing right here in South Africa.
The cars were spotted in Cape Town more specifically and the convoy included a regular Continental GT (may be testing a V8 version), Convertible variant and what looks like the upcoming Flying Spur.
Like the coupe, the new Bentley Continental GTC will be based on the same MSB platform that underpins large, rear-drive cars like the latest Porsche Panamera.
Apart from less weight and increased rigidity, it also brings cutting-edge infotainment and driver-assistance tech to the table, plus more luxury than ever.
The new Flying Spur testing here shows off different exhaust pipes to the ones that were spotted cold-weather testing recently which could just mean it is a different variant. At this stage we are expecting the Flying Spur to be offered in a Plug-In Hybrid setup which may or may not use the same powertrain from the Porsche Panamera Turbo S E-Hybrid, meaning a combined 680 hp output.