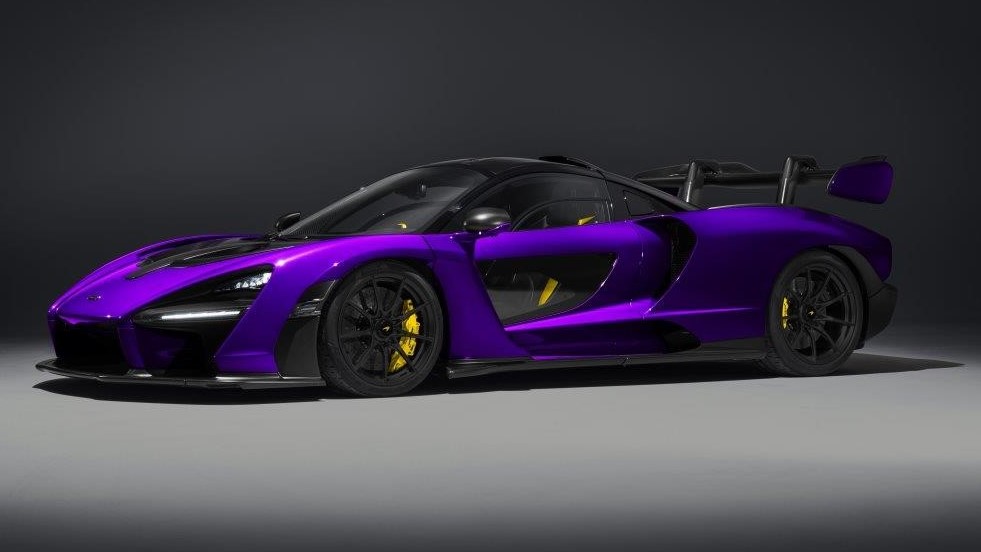 The McLaren Senna has already paid our beautiful country a visit thanks to some hot weather testing in Upington and even on the Kyalami Grand Prix Circuit but that is of course a prototype unit.
Some of you will know that 6 customer units (out of 500 worldwide) of the McLaren Senna will be making their way to South Africa over the next few months and thanks to a kind owner to be, this is how one of them will be spec'd.
As you can see it will pay the MSO (McLaren Special Operations) department a proper visit with the main colour being a 1 of 1 purple hue and contrasted with just the right amount of Solar Yellow accents including the brake calipers, seat belts and some inside trimming. The owner has also decided to go with the clear doors.
The car is due to arrive in September this year (or a little earlier) and I am sure the car community of South Africa cannot wait to lay their eyes on this very bold creation. These renders were provided to me by the owner and were created by Alex Agera.
At this stage, local pricing is not known but with a base UK price of £600,000 (excluding tax and without visiting MSO), you can bet this will be a hefty tag when she lands in SA.
As a reminder, the McLaren Senna packs a 4.0-litre twin-turbo V8 producing 789 hp and 800 Nm of torque capable of a 0 to 100 km/h (62mph) sprint in 2.8 seconds and a 0 to 200 km/h (124mph) in 6.8 seconds (whole second faster than the 720S).