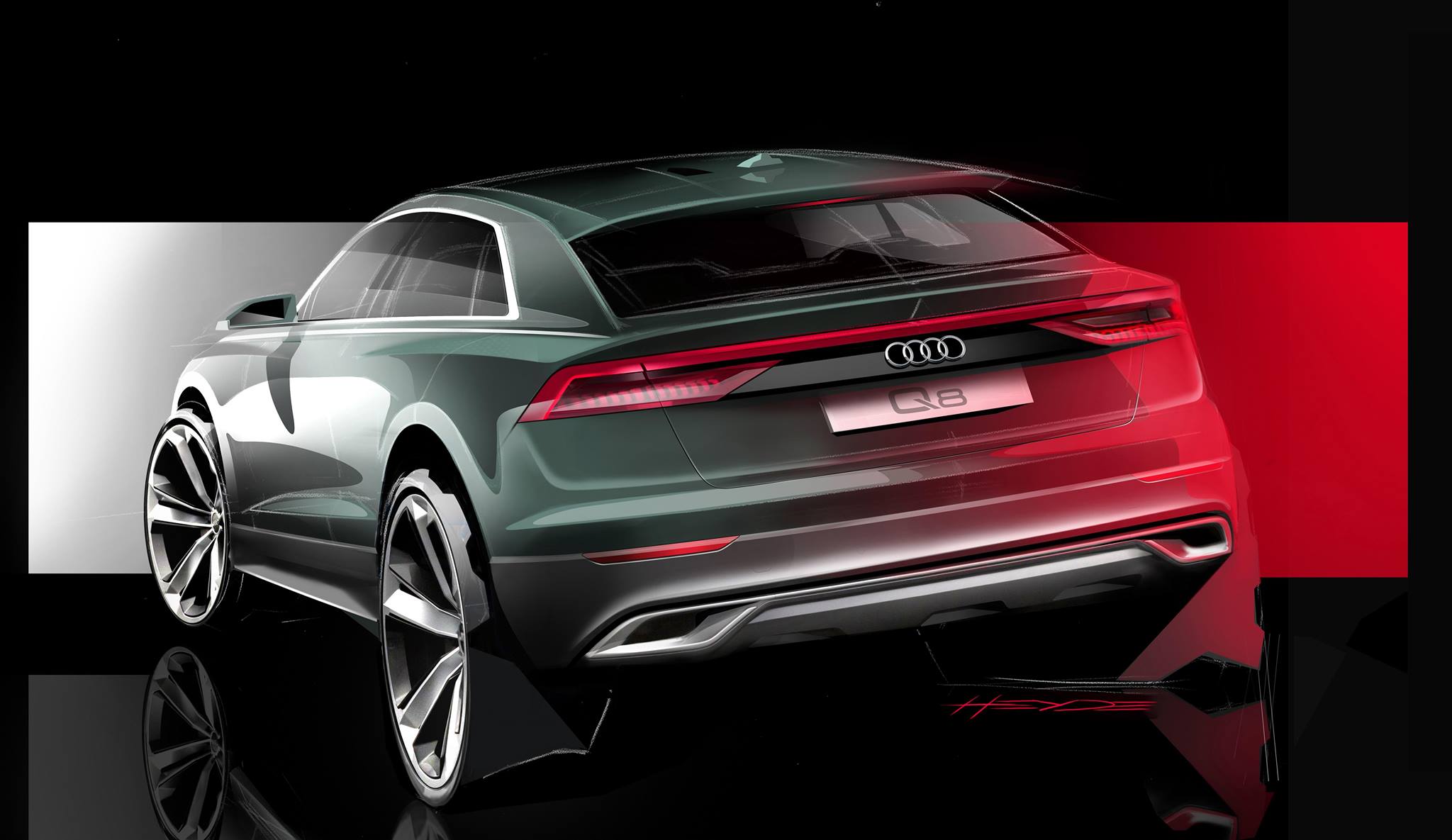 The new Q8 from Audi is a big deal and what better way to showcase the upcoming SUV than with a five-episode series.
The teaser image actually gives us a decent look at the the rear three-quarters and provides a good view of how the model's lines come together at the back. The roof and a crease along the shoulders converge to lead the eye to the full-length taillight that spans the hatchback. Muscular fenders lend a rugged look, and trapezoidal exhaust outlets integrate into the bumper.
It is fairly evident that the Q8 shares a platform with the likes of the Lamborghini Urus and Bentley Bentayga and of course the Audi Q7.
At this stage not all the powertrain offerings are known but the Q8 should eventually be available with an E-Tron plug-in hybrid option that would combine a 3.0-litre turbocharged V6 and electric motor to produce a total of 438 horsepower (330 kw) and 700 Nm of torque. A 17.9 kilowatt-hour lithium-ion battery would allow for an estimated 37 miles (60 kilometers) of fully electric motoring.
Later, a range-topping RS variant might take the Urus' biturbo 4.0-liter V8 for an output boost to around 650 hp (484 kW).
The first film in the series will be released on the 21st of May before wrapping up on the 5th of June which is just before the official debut.