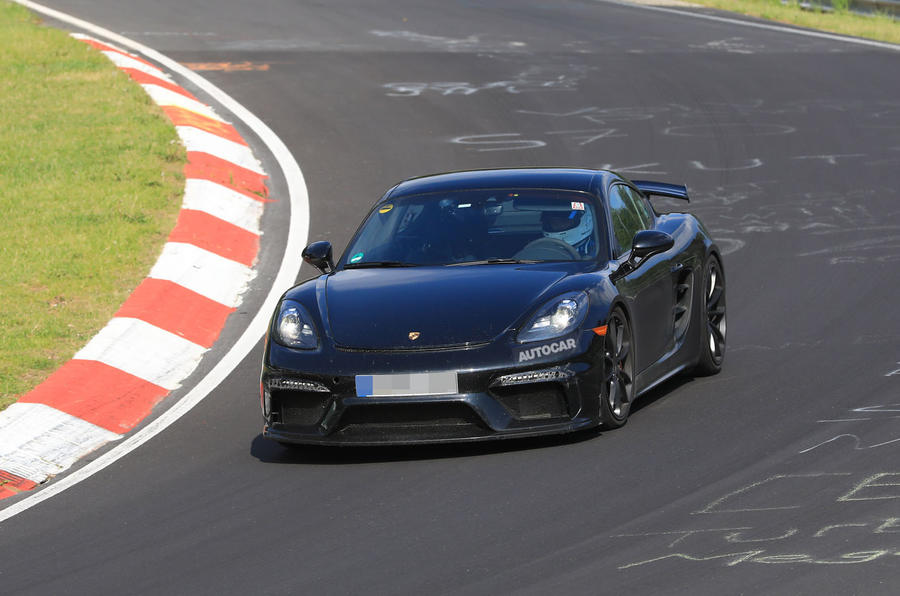 I have had the privileged of driving the Cayman GT4 (current gen) and for those who also have will know that Porsche most built a cracking car. In true Zuffenhausen style, the next one promises to be even better.
The forthcoming Porsche 718 Cayman GT4 was recently seen being pushed to the limit at the Nurburgring and although it still has some camouflage on it, it looks ready for the big debut.
Think of it as 911 GT3, but even lighter, and with the engine mounted in between the axles, instead of hanging off the back.
Yes it has big wheels, a lowered body and some angry aero just like the GT3 but it is expected to feature the much-loved and praised 4.0-litre boxer six from it's bigger brother too. This will likely be detuned (about 410 hp) for the smaller 718 package but could prove to be one of the best packages Porsche has offered (in terms of a driver's car) of all time.
Of course the GT3, GT3 RS, and GT2 RS will still be quicker, faster, and more powerful but if they get the price point for this little brother correct, this could be a very popular choice among drivers.