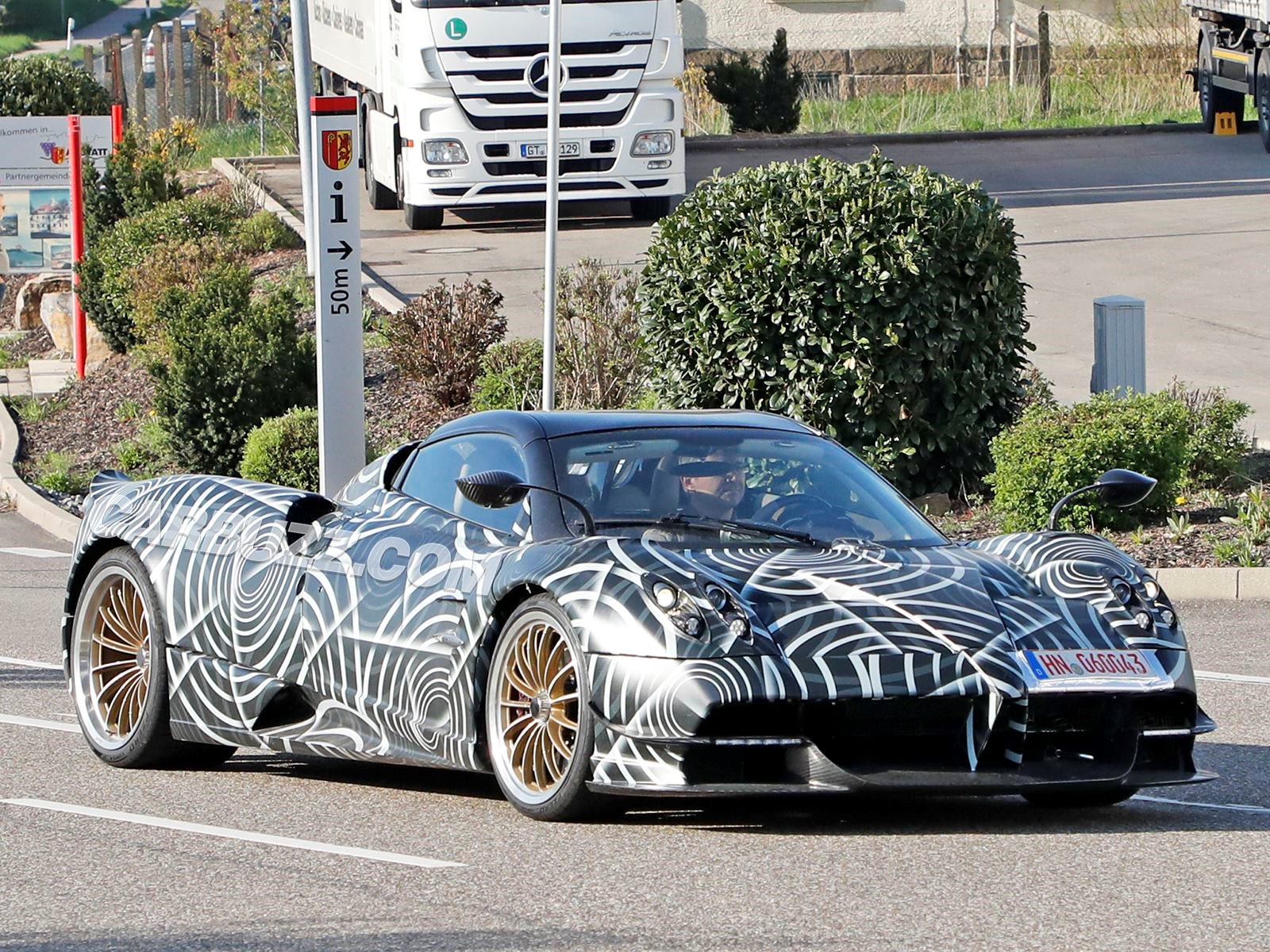 With it's stunning looks and serious 752 hp (561 kW), the Pagani Huayra Roadster is an impressive piece of kit but it looks like it's about to get even more impressive with a BC version.
The images show the open-top Pagani testing on public roads in Italy, wearing plenty of camouflage to hide its true identity. Even underneath all that camo, it appears that the front fascia is a bit more aggressive than the standard roadster, with some extra bodywork and a larger grille opening similar to the BC coupe before it.
The backside borrows most of the same cues found on the standard roadster, including the aggressive diffuser and quad exhaust tips. If you know the BC well, you will notice that the masssive rear wing, the larger diffuser, and unique BC wheels are missing on this prototype but that doesn't mean it wont be seen on the production version.
An excellent engineering achievement from Pagani sees the Huayra Roadster actually weighing in at 80 kg lighter than the standard Coupe and of course the BC model is even lighter so could this become the lightest Huayra ever made?
Power for the BC Roadster should come from the same Mercedes-AMG biturbo V12, but in this application, it could produce upwards of 790 hp (588 kW) or 800 hp (596 kW). All that power will be channeled through a seven-speed automated manual gearbox engineered exclusively for the BC.
Rumor has it that Pagani will only produce 100 examples of the BC Roadster. Each one should ask more than the BC coupe, which costs a whopping $2.55 million.