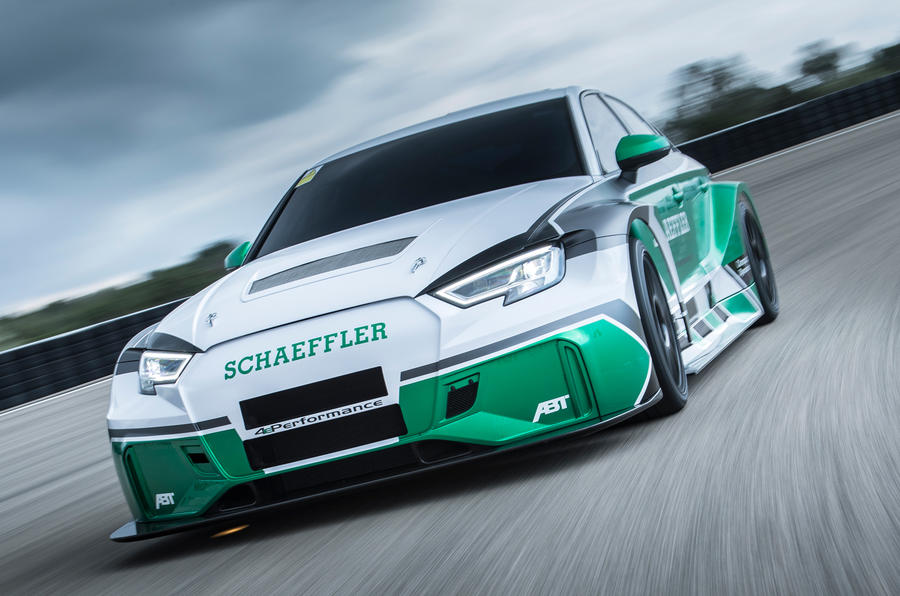 A German engineering company by the name of Schaeffler has taken an Audi RS3 sedan and stuffed it with some four electric motors to make it faster than some of the latest and upcoming super cars such as Ferrari's forthcoming 488 Pista.
It's called the 4ePerformance and is said to go from 0 to 124 mph (200 kph) in "less than seven seconds". Such acceleration times put this electrically outrageous saloon among super car territory. The key to this insane speed is held by four high-performance electric motors that pack the same specification as that used in the 2016/17 ABT Schaeffler FE01 Formula E car which triumphed in the series. Each of these four motors offers up to 295 hp (220 kW) and 320 Nm of torque.
Although described by the people who built it as a demonstration of how swiftly high-performance electrification can be used in production cars, the 4ePerformance will not make it to production. Its clever technology and packaging are however being incorporated into some of the company's other projects. According to Schaeffler's special motorsport projects director, Simon Opel, due to its "free scaling options for the drive power" this car also acts as an automobile testing laboratory.
The Schaeffler 4ePerformance might not be that groundbreaking as it is not the first car to make use of Formula E power and technology, as that title belongs to the Renault Zoe e-Sport, but for now at least, this RS3-based super EV can claim the title of being the most potent model revealed to date.