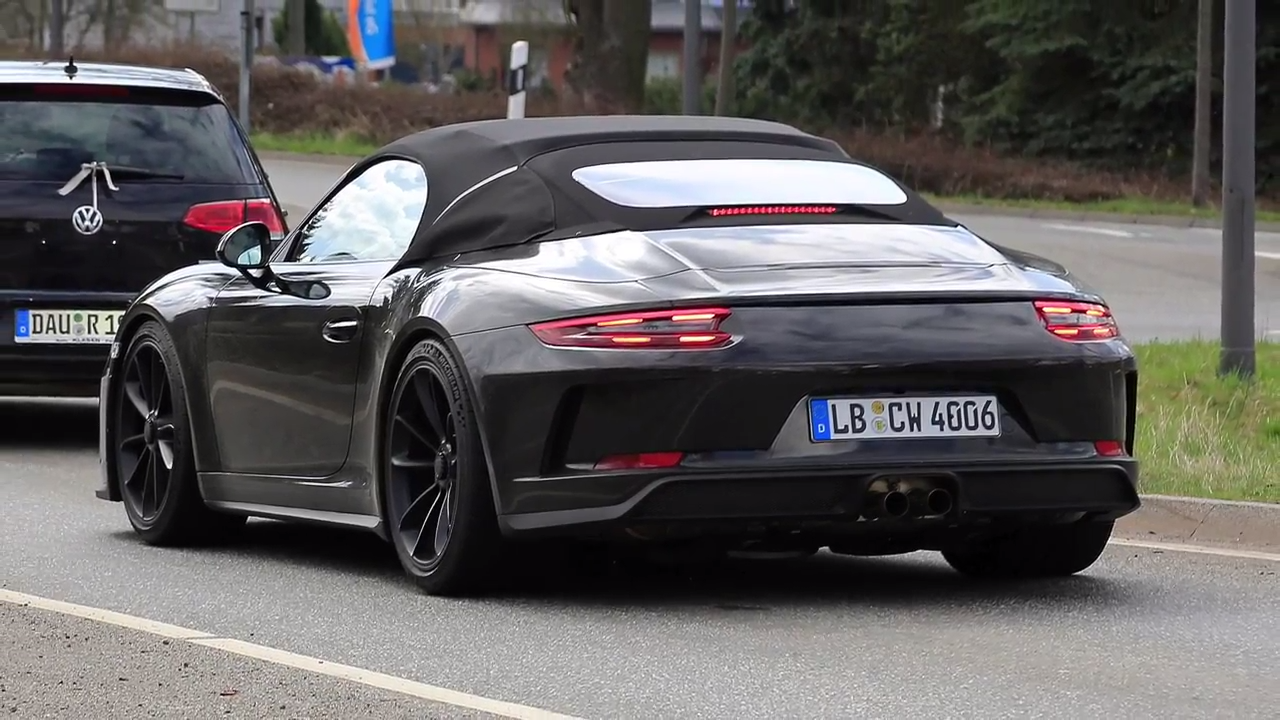 By the sounds (and looks) of things, Porsche will be bidding farewell to it's current 911 generation with a limited edition Speedster.
It will likely feature a few unique styling elements and more a powerful engine, but most of the details are still well under wraps – including the number of examples that will be produced.
An unconfirmed rumor suggests that the 911 Speedster could be limited to 1,948 examples. That number is said to celebrate 70 years of the Porsche brand, which began in 1948. This means it will not be nearly as limited as the 997 Speedster as only 356 units will be built but you can bet they will still sell out very quickly.
At this stage, power is expected to be provided by the 3.0-litre biturbo flat-six from the 911 GTS but with a slight power bump. If rumors are to be believed, power output is expected to be as much as 500 hp (373 kw) which could mean the naturally-aspirated unit from the GT3 making it's way into this special model?