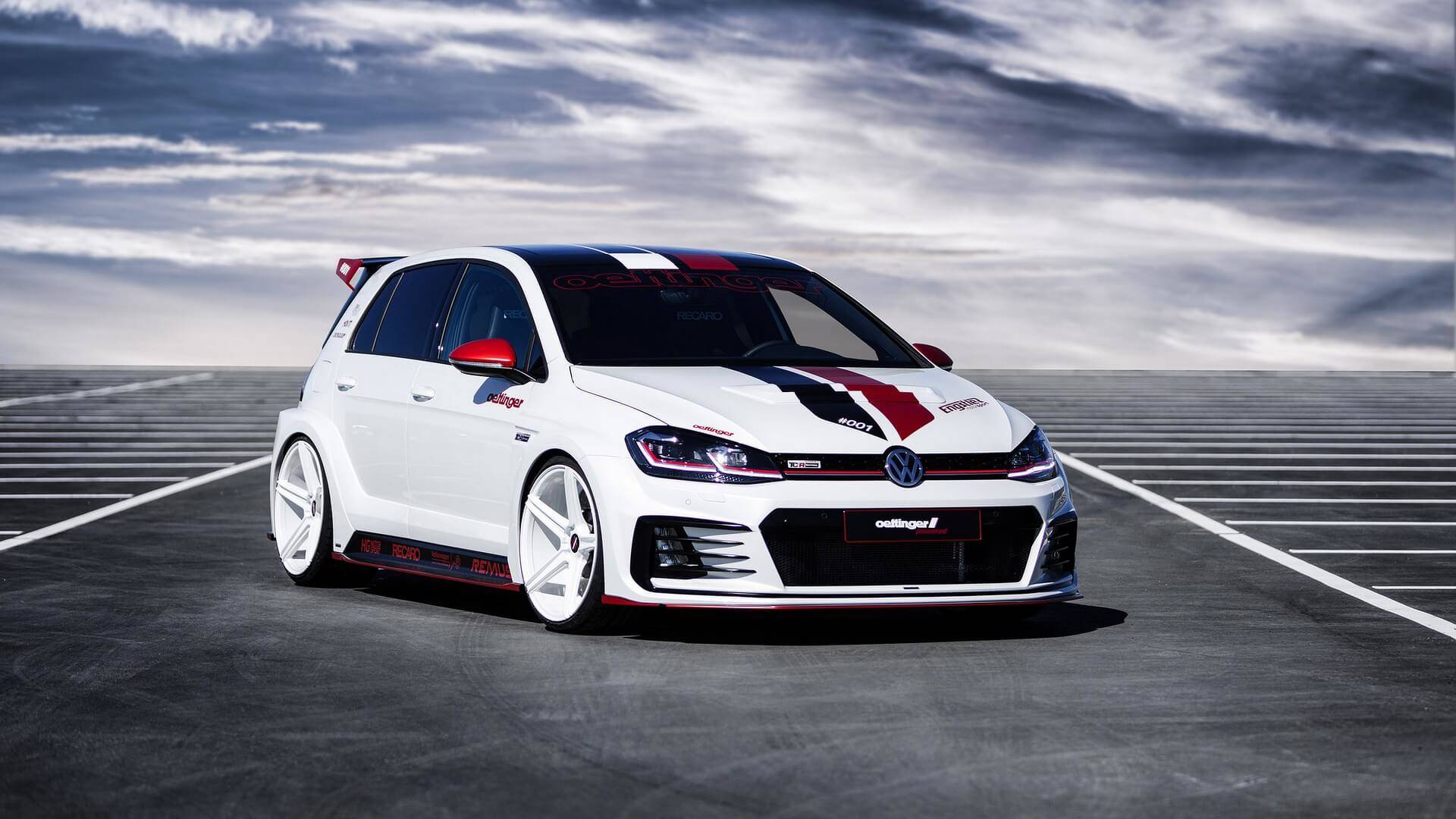 Wörthersee is kicking off today which means we will be seeing a lot of very different pumped up VAG models with most of us waiting to see the new Golf GTI TCR which was teased recently.
Tuning specialists Oettinger have their own idea of a hardcore GTI and it is called the TCR Germany Street.
It was developed over the course of just four months, and as you can imagine, the first order of business was to work on the engine and they have ramped up output of the turbocharged 2.0-litre to 355 hp (265 kW) and 470 Nm.
Thanks to this upgrade it can now achieve a 0 to 100 km/h sprint time of just over 5 seconds and go all the way to 274 km/h.
Aside with the performance gain you also get an aggressive body kit to match the extra grunt coming from underneath the vented hood. It sits 80 millimeters wider than the regular Golf GTI and includes a prominent front splitter, a large rear wing and a menacing diffuser. Those two fat exhaust finishes further enhance the vibe the car is sending.
As this is a tuning project you cannot ignore the wheels so Oettinger fitted a set of custom alloys finished in white. Oettinger is selling these goodies not just for the GTI, but also for the all-wheel-drive R. These items are compatible with the current generations of the two hot hatches or alternatively you can place an order for a complete vehicle.