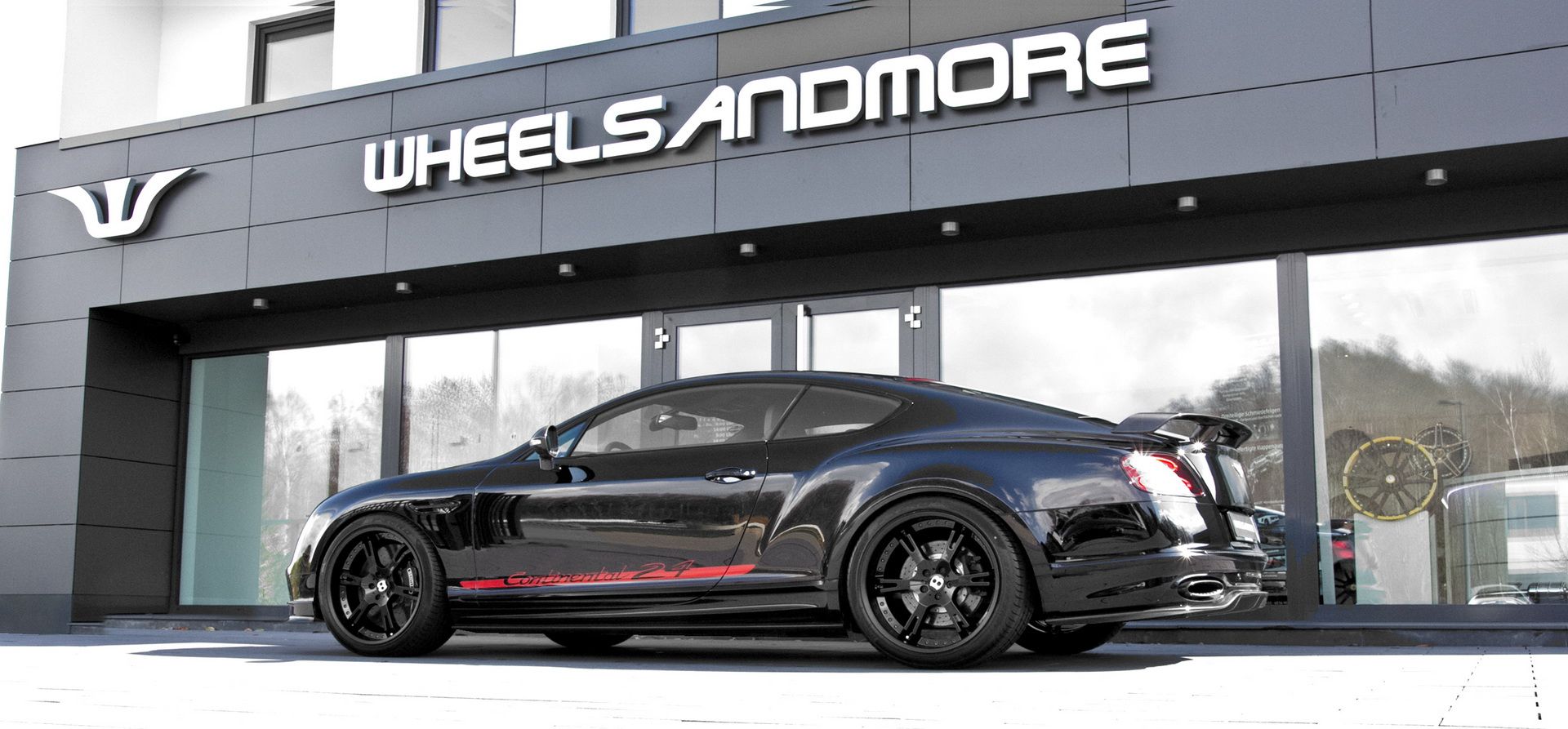 Last year, Bentley celebrated its return to the 24 Hours of the Nurburgring by producing an appropriate 24 units of a special edition Continental called the '24'. A year later, tuning company Wheelsandmore sees it necessary to take the already special Bentley and make it its latest project.
Based on the second-generation Continental GT, the original 24 was marked aside by a special exterior colour combination, some updates to the cabin, and a 700HP (522kW) 6.0-litre twin-turbo W12 engine which is also good for 1,017Nm of torque.
Having revised the software and making use of a pre-muffler replacement as well as adding a flap exhaust with remote control, the Wheelsandmore Bentley Continental 24 now boasts an intimidating 754HP (562kW).
In addition to the brute force, Wheelsandmore has blacked out the 24 and threw a pair of contrasting 'Continental 24' side decals. The tuner has also fitted an air suspension, and says that the car's ride height can be electronically adjusted. The upgraded suspension system has also been designed to work with the upgraded wheels and tyres.
The wheel-tyre upgrade includes a set of 21-inch 6Sportz2 wheels wrapped in 275/35 Pirelli high-performance rubber. If that doesn't appeal to certain customers, they can opt for a larger 22-inch set covered in 285/30 Continentals.