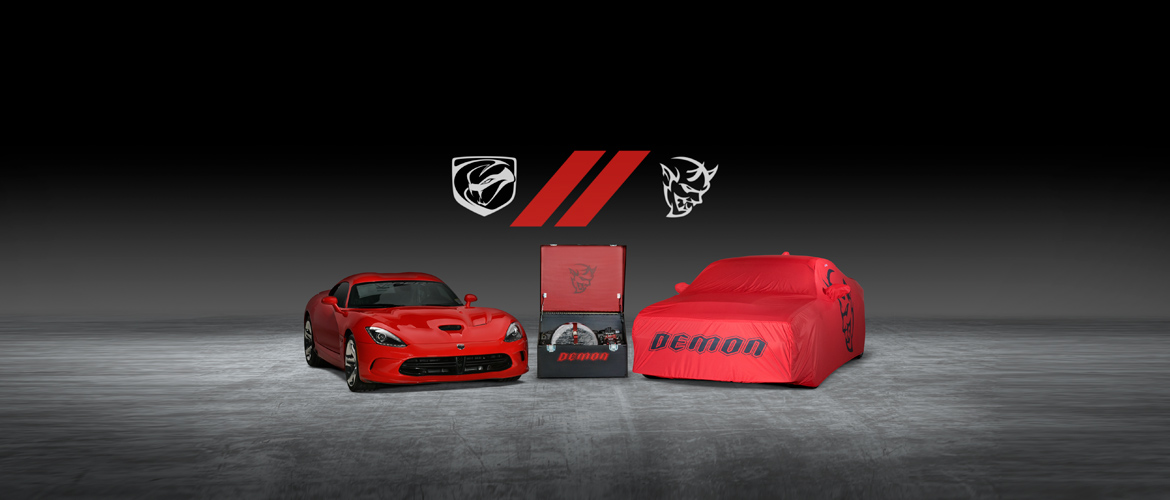 It is known that Dodge ended production of the 2017 model year Viper due to new airbag regulations in the USA that it didn't meet. The Demon meanwhile was limited to 3 300 units but due to some models not meeting quality control requirements and some catching fire, the last Demon to roll off the production line is identified as number 3,314. This last example of the Dodge Viper was sold at a Barrett-Jackson auction this past weekend.
Finished in Viper Red, the last of the 840 hp (626 kW) monster featuring an instrument panel badge that certifies its elitism was auctioned off for $1 million. In addition, there was a 10% buyer's fee which will be donated to the American Heart Association to aid the Driven Hearts campaign. With the vice president of the American Heart Association at the forefront, Driven Hearts is an initiative that aims to raise funds for those who suffer from heart disease while raising awareness about the disease as well as stroke education.
"Heart disease is the number-one killer, which is why Barrett-Jackson is 100-percent committed to the battle against it," said Craig Jackson, chairman of Barrett-Jackson.
Jackson also added that a donation of their 35th Anniversary Chevy Corvette was inspired the recent passing of a friend Dave Ressler. The late Ressler once gifted that same car to Jackson and his family. And now it has been auctioned to honour the memory of Dave and Greg Mauzy who were both great members of the car collector community "gone too soon," as Jackson says.
If you thought the $100,000 buyer's fee was more than enough a generous donation, the remaining $1,000,000 raised at auction is going to United Way – Dodge's charity of choice.