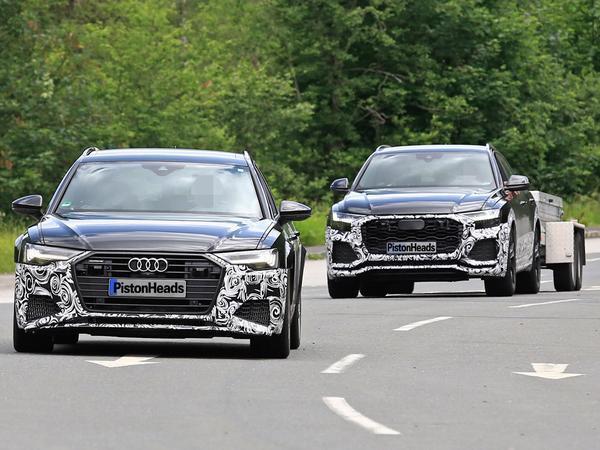 The dust has barely settled on the new Audi Q8 reveal but some spy photographers have managed to snap what appears to be an RS version testing (towing, in fact) on German roads.
At this stage there is no official confirmation yet on whether or not a fully-fledged Audi Sport variant is inbound but it does make sense considering there are rivals like the Range Rover Sport SVR and it already has the underpinnings to go fast (cough cough Urus).
Those large tail pipes are very likely connected to the twin-turbocharged 4.0-litre V8 that fills out the engine bay of most of its siblings. You can see those brakes are rather large which is very necessary when stopping two-tonnes of offensively fast SUV.
As for the RS6 those 55 TFSI badges are not fooling anyone after taking one look at those fat oval pipes.