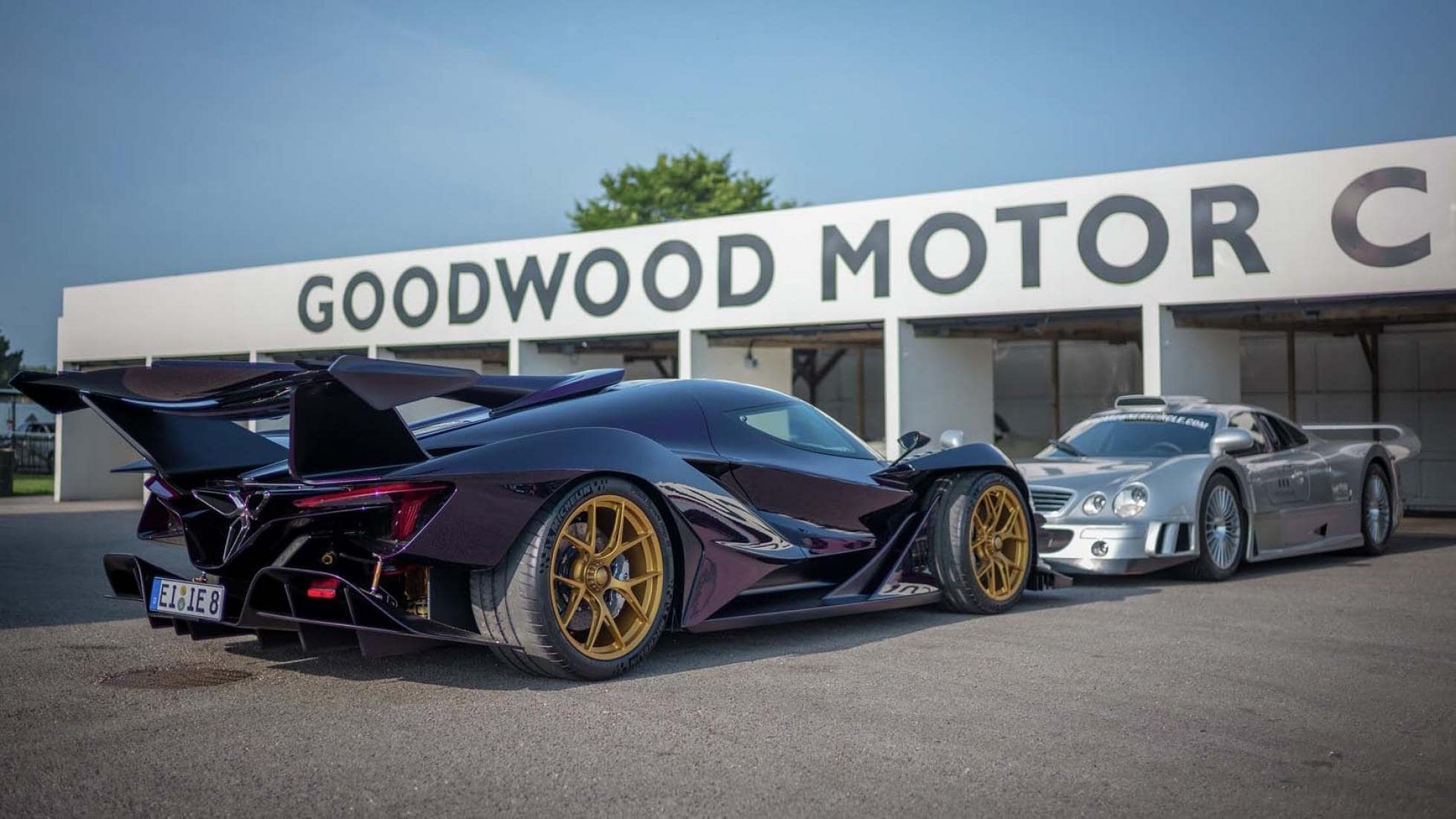 Part-Chinese hyper car maker Apollo is said to enlist the engineering genius of HWA AG, a German motorsport team to construct an outrageous track car set to boast intense '90s GT1 pedigree. It's called the Intensa Emozione (IE), is promised to deliver around 769 hp (573 kW) and only ten of them will be made.
HWA AG is the team behind Mercedes CLK-GTR; a racer that dominated the GT1 series back in the 1990s. The company was once closely associated with AMG, planted in the GT1 and DTM departments. And now Apollo is teaming up with these racing experts to build their carbon-fibre V12 batmobile.
According to Apollo, the partnership will work on the company's development areas such as safety, reliability, powertrain calibration, and some thermal dynamics such as "computational fluid dynamics work" to give a hand to the marquee with its 'Race to Road' strategy. This partnership should allow Apollo to use HWA's expertise to its advantage.
In case you're wondering, you were not dreaming when you read "race to road strategy"; Apollo is in talks with customers of the €2.3-million car (and yes, all ten examples have already been bought) to make some of the IE's road-legal. We can expect the bulk of the range to be track-only cars.
Currently, there are no plans of the IE joining any racing series. But Apollo believes that the FIA's recent consideration of bringing back the GT1 series which should feature hypercars such as the McLaren Senna and Aston Martin Valkyrie is an upbeat.
While Apollo maintains that the Intensa Emozione is to pose as a demonstration of what the company can do when there are no road restrictions, there will road-legal offerings which are to bask in the shadow of the IE which is set to be Apollo's flagship. But for now, the focus is on the Intensa, a car promised to represent the last pure GT1-bred hypercar.