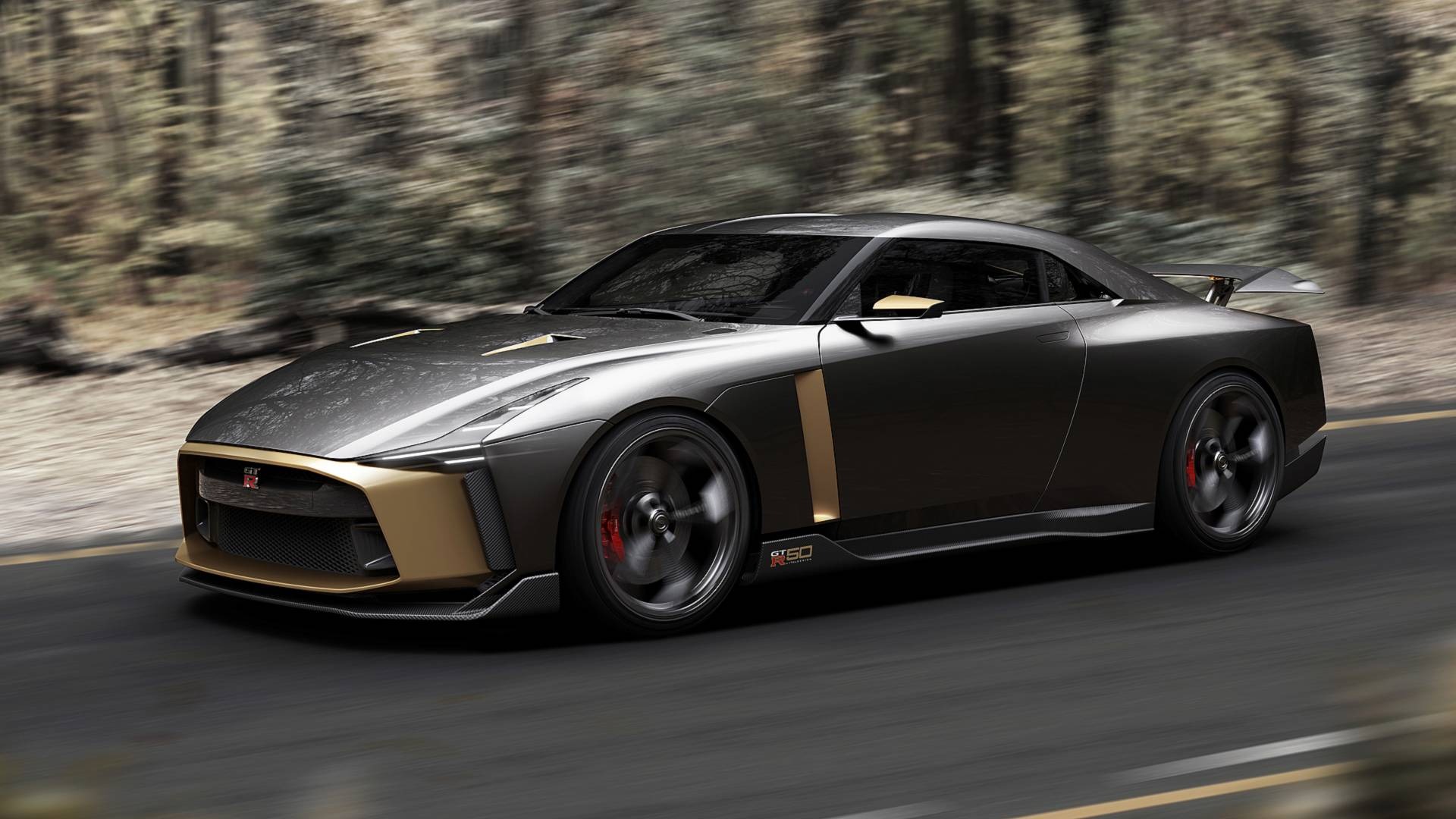 What you are seeing is the result of a collaboration between Nissan and Italdesign and according to Alfonso Albaisa, Nissan's senior vice president for global design, it is a "GT-R without limits."
Appearance wise it is very much GT-R but it looks more like something built specifically for Gran Turismo or Need for Speed.
Designers managed to lower the roofline by about 54 millimeters, which features a lower center section and slightly raised outer portions. Gold inlays accent the GT-R's signature "samurai blade" cooling outlets behind the front wheels. 
The iconic round taillights are still there but this time they feature thin light rings and hollow centers. To complete the exterior look, there is a large, adjustable rear wing and some 21″ custom wheels. 
The basis is a 2018 Nismo GT-R but the biturbocharged 3.8-litre V6 now produces an estimated 710 horsepower (530 kW) and 780 Nm of torque. Changes include high-flow, large-diameter GT3 competition-spec turbochargers and larger intercoolers, high-flow piston jets, revised camshaft profiles, higher-flow fuel injectors, and heavy-duty crankshaft, pistons, connecting rods and bearings. Engineers also reinforced the dual-clutch sequential six-speed rear transaxle and installed stronger differentials and drive shafts. 
The suspension also saw a revision, featuring the Bilstein continuously adjustable damping system. Six-piston front and four-piston rear Brembo brakes provide stopping power while Michelin Pilot Super Sport tires offer grip.
Based on these images alone, does it tick all the right boxes for you or is it just a little too much to take in? We are in the latter at this stage.