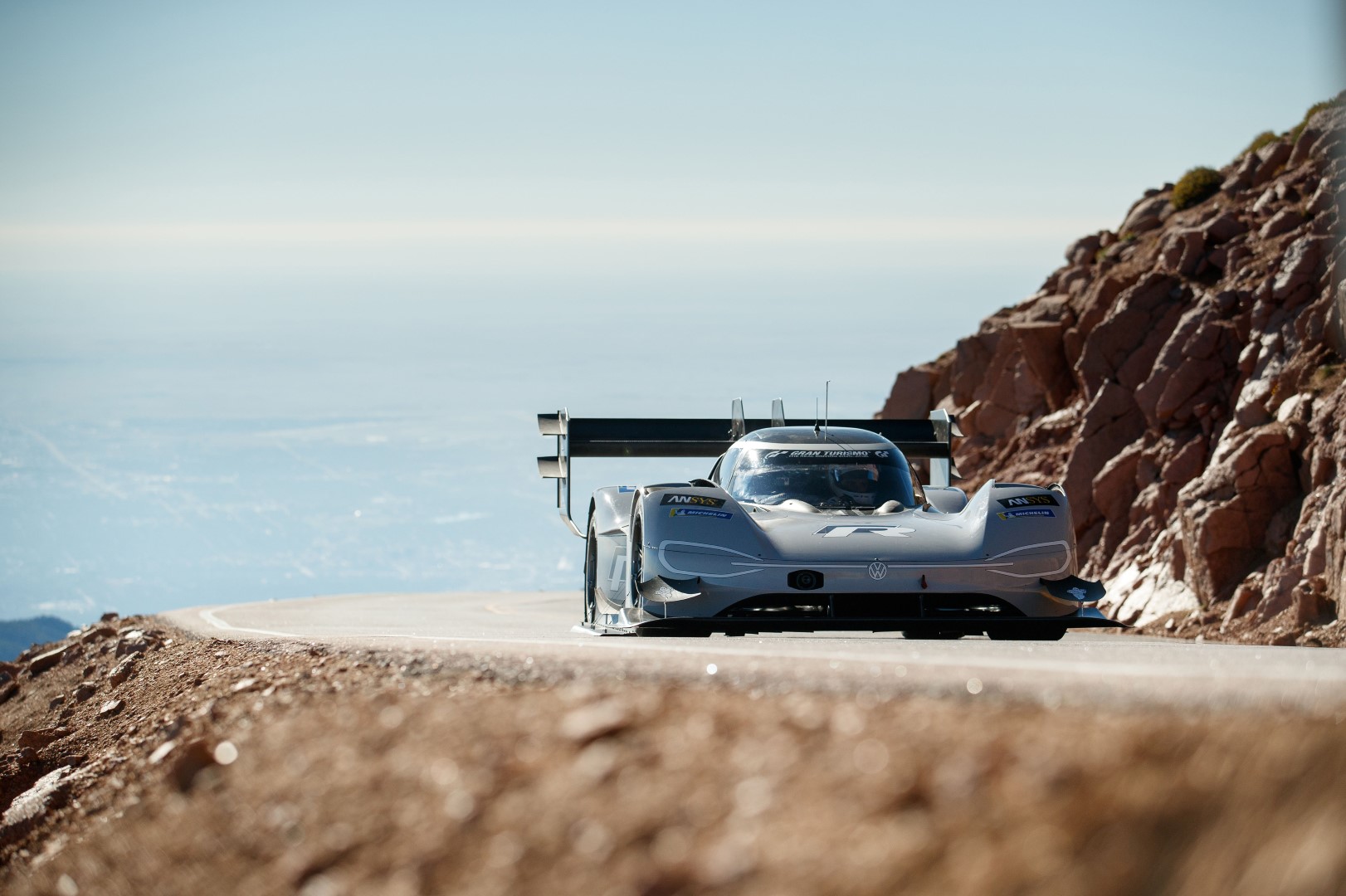 Yesterday history was made at the Pikes Peak International Hill Climb thanks to Volkswagen and their all-electric I.D. R creation.
Romain Dumas was the man behind the wheel of the 500 kW all-electric monster, breaking both the previous record for electric vehicles as well as Sébastien Loeb's all-time record from back in 2013.
The new record set by Dumas came in at 7 min 57,148 seconds which meant he was a whopping 16 seconds faster than Loeb (previous record holder).
"The I.D. R Pikes Peak is the sporty forerunner of Volkswagen's ID family. Today, we saw what this technology is capable of," said Dr. Frank Welsch, member of the board of management of the Volkswagen Passenger Cars brand, with responsibility for technical development.
"Every Volkswagen employee can be extremely proud of today's result. I congratulate the team from the bottom of my heart. With a combination of outstanding engineering skills, passion and commitment, the team has managed to create a fantastic racing car in just eight months.
"The Volkswagen ID R Pikes Peak has now set the fastest time in the history of this hill climb, which spans more than 100 years – that speaks volumes for electric mobility," Welsch said.
Dumas added that the team had "exceeded even our own high expectations".