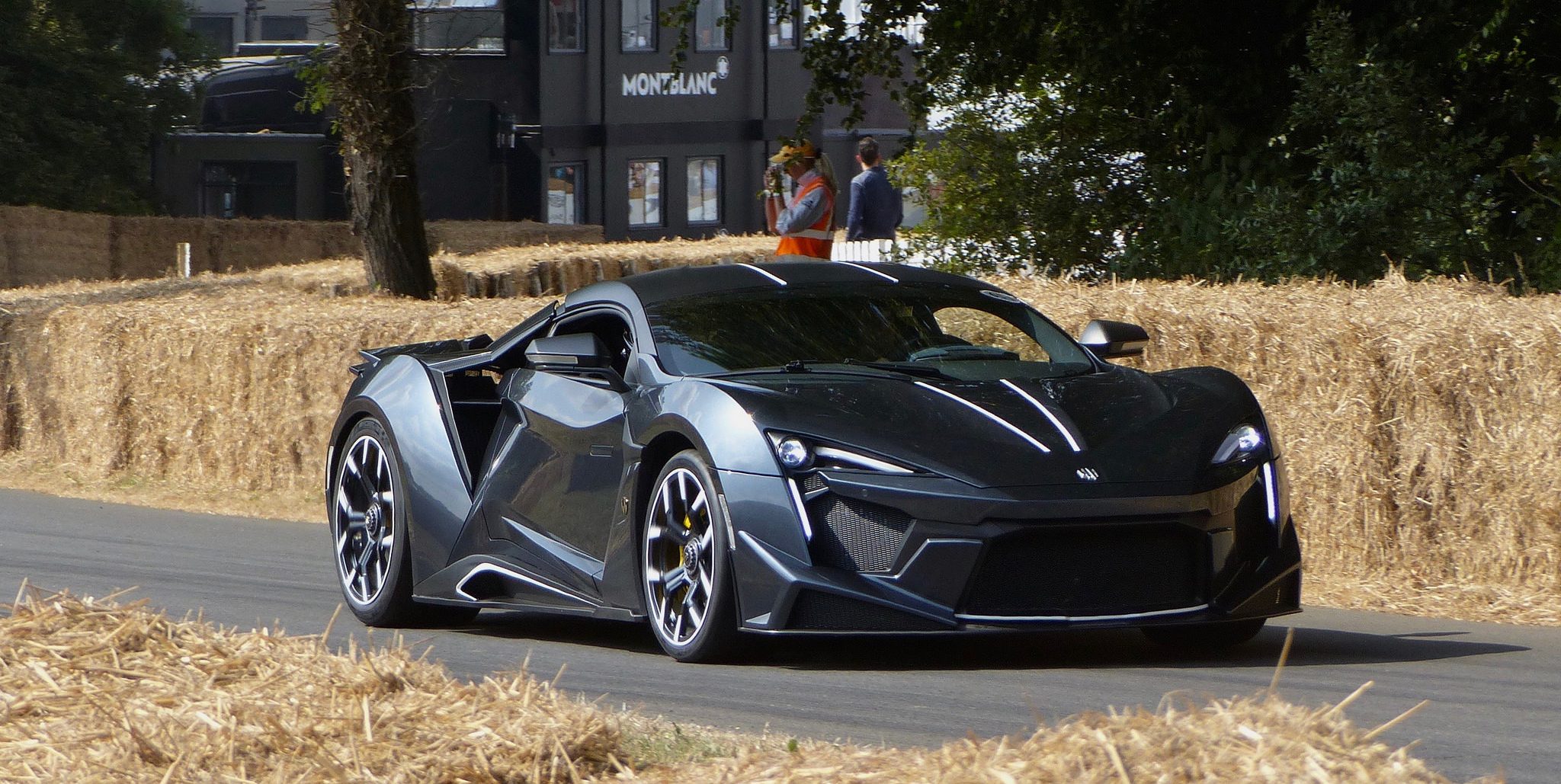 Dubai-based W Motors has been building a reputation for selling ultra-exotic hypercars to the few ultra-rich individuals that exist. The company though, now has plans to expand its customer base and what better way to do this than to produce a Urus-rivalling SUV and an 'entry-level' supercar to rival the likes of the Ferrari 488.
Set to hit production in 2019, the entry-level supercar will leave a significant gap between itself and the Fenyr Supersport (seen above) that recently made its debut at the Goodwood Festival of Speed featuring an 800 hp (956 kW) Ruf engine, its more sensible £200,000 price tag confirms that too. The 488-rival will be a roadster and, perhaps as a tongue out to the high-end Porsche 911 models, will possibly be powered by a Ruf-derived flat-six engine. We can expect it to produce around 650 hp (485 kW). The car could also rebuild the company's partnership with Italian engineering firm Magna Steyr for the design of its underpinnings as it happened with the Supersport's chassis.
W Motors founder Ralph Debbas announced at Goodwood that the company, which he describes as a design firm rather than a carmaker, plans to grow into a global brand and believes that the best way to go about this is to make an SUV to rival the likes of the Lamborghini Urus.
According to Debbas, the SUV will arrive in 2020 with a carbon fibre body shell and "a really interesting powertrain". Set to be produced in units of 100 to 150 each year, the car will be "much more exclusive and much sportier" than the Urus. The success of this SUV will spawn a 'mid-range' supercar built at similar pace as the SUV.