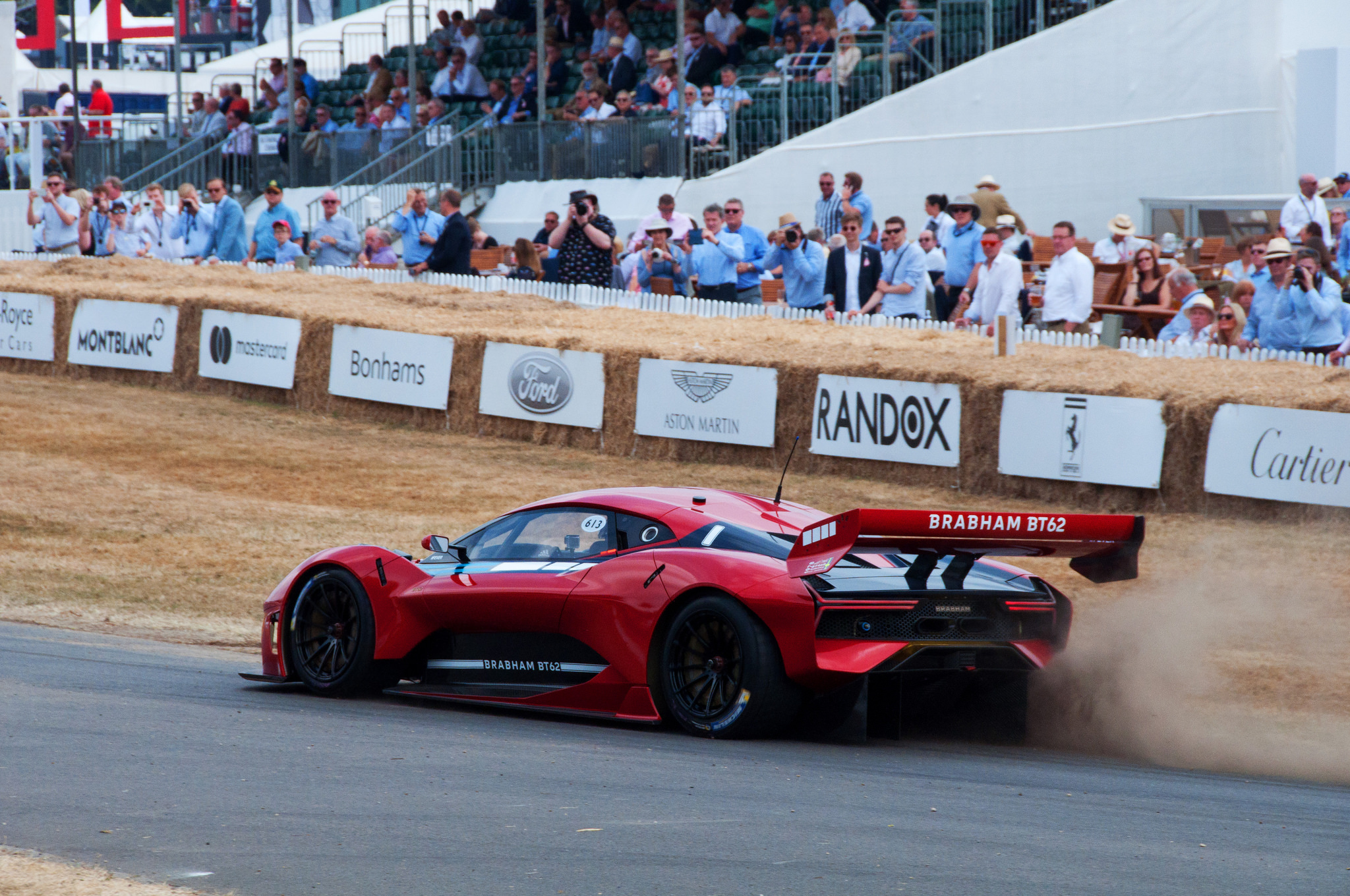 A couple of months ago, we saw the unveil of a 700 hp (522 kW) track-only supercar by Brabham Automotive – a company founded by former Formula 1 racer David Brabham. This car, called the BT62 is so extreme that you essentially have to be taught how to drive it. And now, as hinted before, Brabham says that you can get a road-legal spec.
It was at the Goodwood Festival of Speed where the British automaker announced that buyers will be able to convert their Brabham BT62 track weapons into road-legal supercars. Sounds like there's a catch? Well there is; to stay road legal the car has to be shipped back to the UK every year. A possible silver lining to this is that it will also have to keep its UK number plates, which could be 'cool' for some.
Once Brabham has tamed the car to road-legal spec, the car has to go through some road-legal assessments prior to getting its licence plates. After twelve months, it will have to be sent back to Brabham in the UK for service and then redo the Independent Vehicle Assessment; this process will be repeated every twelve months.
Those who are prepared to go through the process will sure standout as only 70 examples of the Brabham BT62 will be made. But as expected, there will be drawbacks – the car, designed to attack race tracks and stopwatches, can't be expected to be exceptionally comfortable. Taking that into consideration, as well as the fact that it has a 5.4-litre V8 that fires 700 hp (522 kW) to push a curb weight of just 971 kilograms, we can't imagine it will be the most enjoyable car on the road.
Whether or not buyers will opt for this conversion, there is no doubt that they will enjoy the many perks of owning Brabham BT62. And with a price tag of £1 million, there's no doubt that the car was intended for those who play at the top league of the fiscal food chain.
We saw this car live at the Goodwood Festival of Speed and it is an immense creation in terms of styling and it just listen to it…