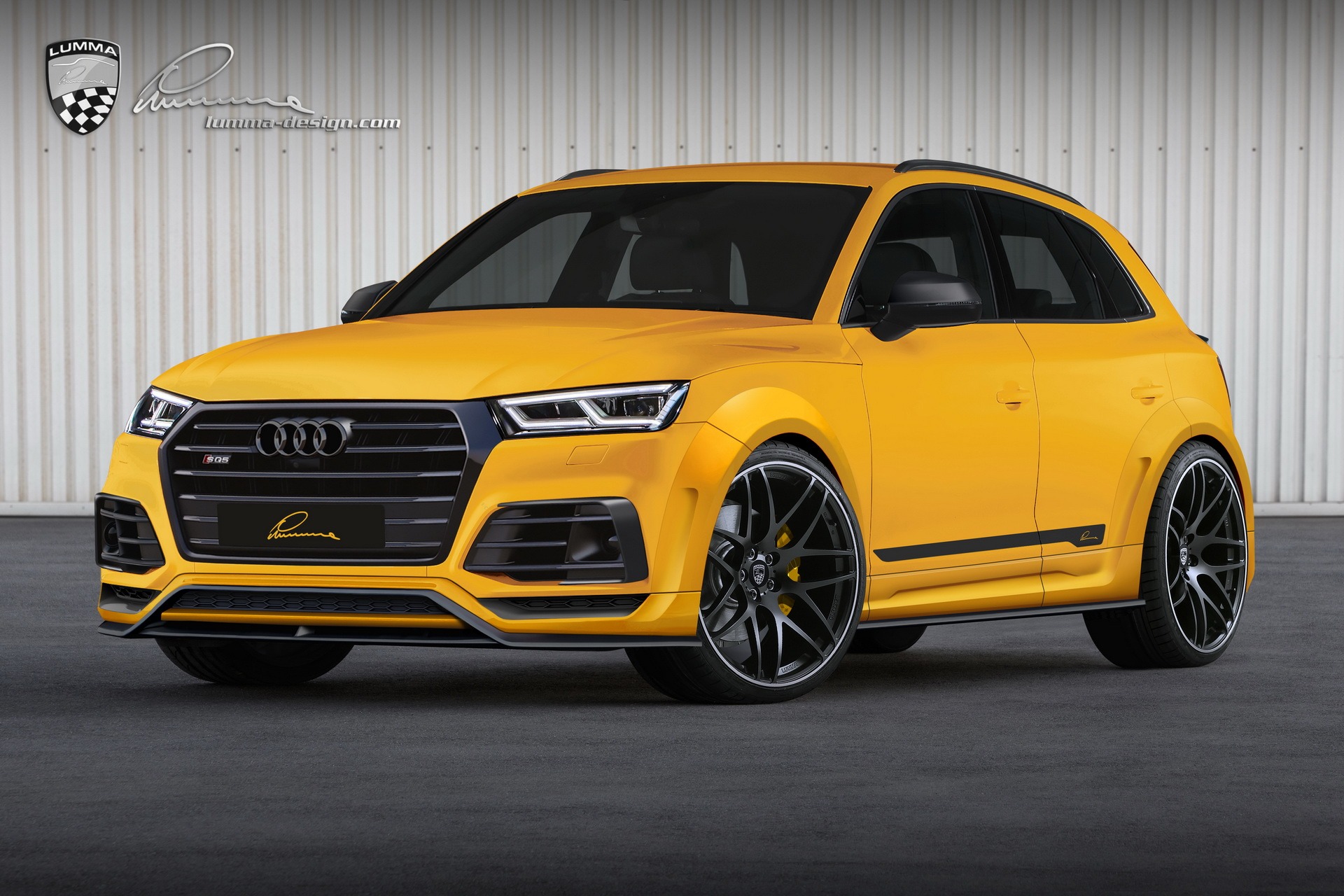 Since its unveiling in Detroit last year, quite a number of people were impressed by the Audi SQ5 with its practicality, clever tech and notable performance. The exterior design however, may blend in rather well in modern motoring, but it's not what you'd call 'menacing'. This may come as a disappointment for those in the market for such a capable SUV with the looks to back it up. Luckily for them, Lumma Design has introduced a wide-boy kit that makes the SQ5 truly stand out.
Thanks to Lumma Design's CLR 5S body kit, the SQ5 can now look anything but subdued. Equipped with this body kit, the SQ5 boasts wider wheel arches front and rear, a front spoiler and rear skirt extension, integrated side skirt under-splitters, a custom diffuser and door panelling, custom wheels, and square exhaust pipes with the Lumma logo. There is also an optional rear spoiler lip.
The CLR 5S body kit consists of parts made from high quality plastics called PUR-RIM (reaction injection moulding). The kit, together with the application of the matte yellow and black theme featured on this piece, make sure that the SQ5 will not drive past any road without grabbing even unnecessary attention.
With the wide-body stance, the Audi SQ5 can now match its performance with the looks. A 3.0-litre turbocharged 'hot-vee' V6 engine producing 350 hp (260 kW) and 500 Nm of torque sounds plenty capable. This is confirmed by a 0 -100km/h time of under 5.5 seconds.