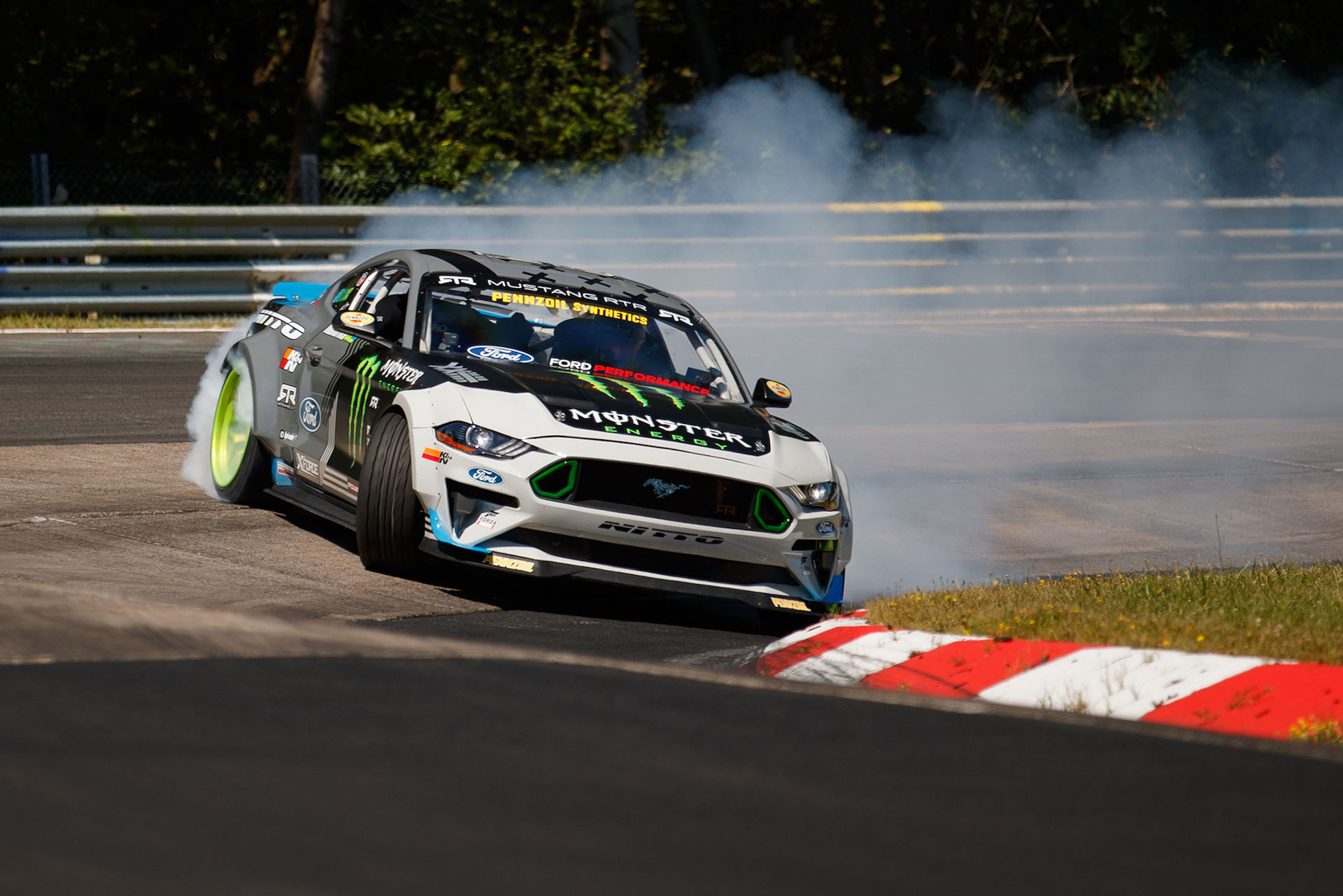 Professional drifter Vaughn Gittin Jr. is officially the first and only person to have drifted his way around the 12.9-mile (20.7 km) Nordschleife circuit at the world-famous Nürburgring. The Formula D racer accomplished the jaw-dropping feat at the wheel of his 900-horsepower Ford Mustang RTR drift car.
"The Nordschleife is one of, if not, the most iconic track in the world and I have been in love with the danger and folklore of the famous Green Hell at the Nürburgring since I can remember," said Gittin Jr. "I finally went there in person in 2013 and it was then that I made a promise to myself that one day I would return to drift it in its entirety. Drifting the Nürburgring represents the ultimate challenge to me: it is something that many questioned whether it would be possible and whether the car and driver could do it and come out in one piece. Something inside of me had to take this on to find out. I didn't go there for a lap time, I went for a good time!"
Enough talk because we are all here for a video and you will thoroughly enjoy the 3 minute clip of the Drift King of The Ring.