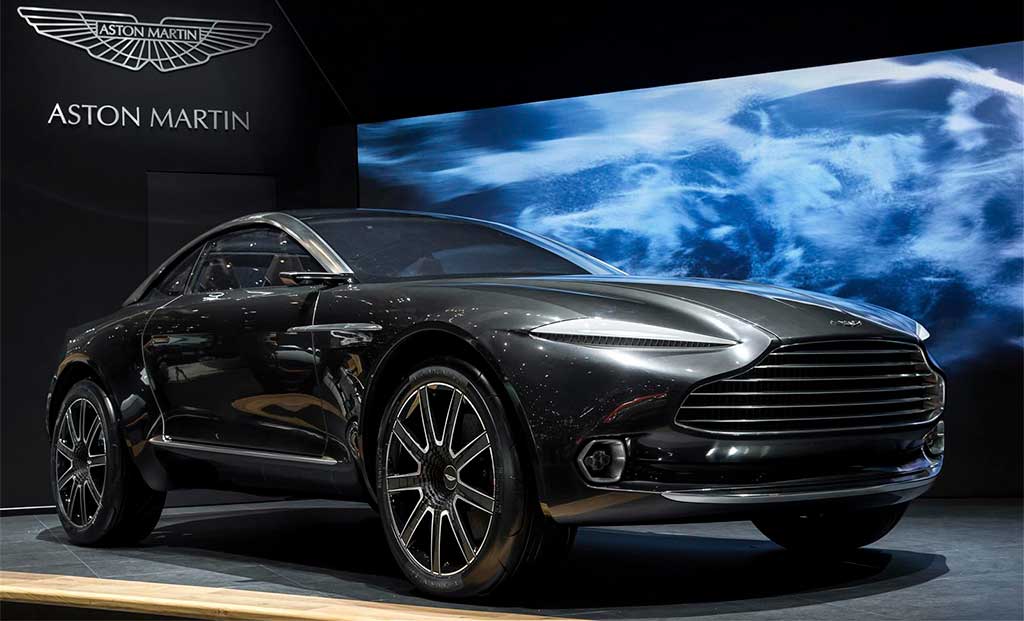 Aston Martin's SUV currently known as Varekai or DBX is set to debut in 2019 and will use an AMG engine but previous reports mentioned the inline-six would be the unit of choice.
Now, according to Aston Martin Lagonda's share prospectus, there is reference to a AMG V8 which would be the 4.0-litre twin-turbo V8 from Mercedes-AMG. This engine is also found in the brand's current sports cars such as the Vantage as well as the 'entry-level' DB11 producing 503 hp (375 kW). With the British marque's agreement with Ford regarding deliveries of V12 engines expiring in 2021, it is unknown whether the 'Varekai' will adopt the twelve-cylinder powerplant at a later stage in its life.
The British SUV will launch next year with high prospect as well. Aston Martin is looking to sell 3,850 units a year, driving the company sales to over 10,000 a year by 2021. This is no doubt quite an ambitious target considering it is double what the company achieved in 2017, but there are also plans in place to pull it off. Aston Martin's strategies to achieve lofty sales targets include expanding its dealer network. The British-based marque is looking to sell from 200 dealerships rather than the current 160.
With Aston Martin positive that their SUV will expand its customer base appealing to women as well, the company will kick off production at its new plant in Wales, UK in 2020 to take on the likes of Bentley's Bentayga, the Lamborghini Urus and Ferrari's forthcoming SUV called the Purosangue.