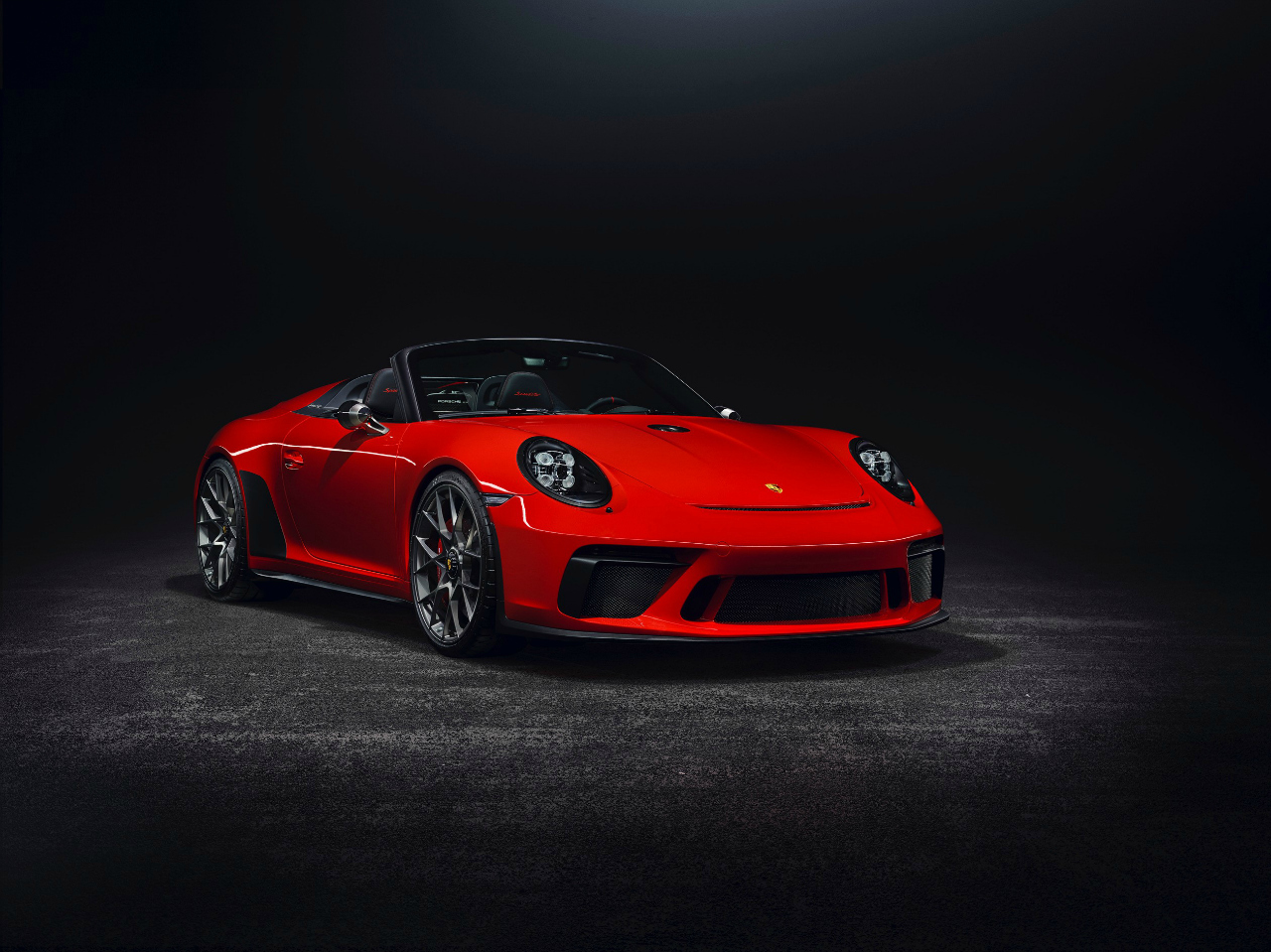 Porsche presented the 911 Speedster Concept at Goodwood Festival of Speed this year and now thanks to the Paris Motor Show currently taking place, we have another look at the Concept albeit with a new red paint job (Guard's Red) and a fresh set of wheels.
The German car manufacturer says that 1,948 units will be built which is a reference to 8 June 1948, when the Porsche 356 was registered.
As mentioned there are new 21-inch cross-spoke wheels which are likely to be carried over to the production version, as is the car's 4.0-litre flat six engine, borrowed from the GT3, and manual gearbox.
Power output is believed to be more than 500bhp, but it's not clear yet whether Porsche will upgrade the existing GT3 engine or use the more powerful unit from the GT3 RS. Either way, it's expected to retain the same 9000rpm rev limit.
With production set to begin early next year, we'll just have to wait for Porsche to release more details about the final product. Of course, you can bet it'll be rather pricey.