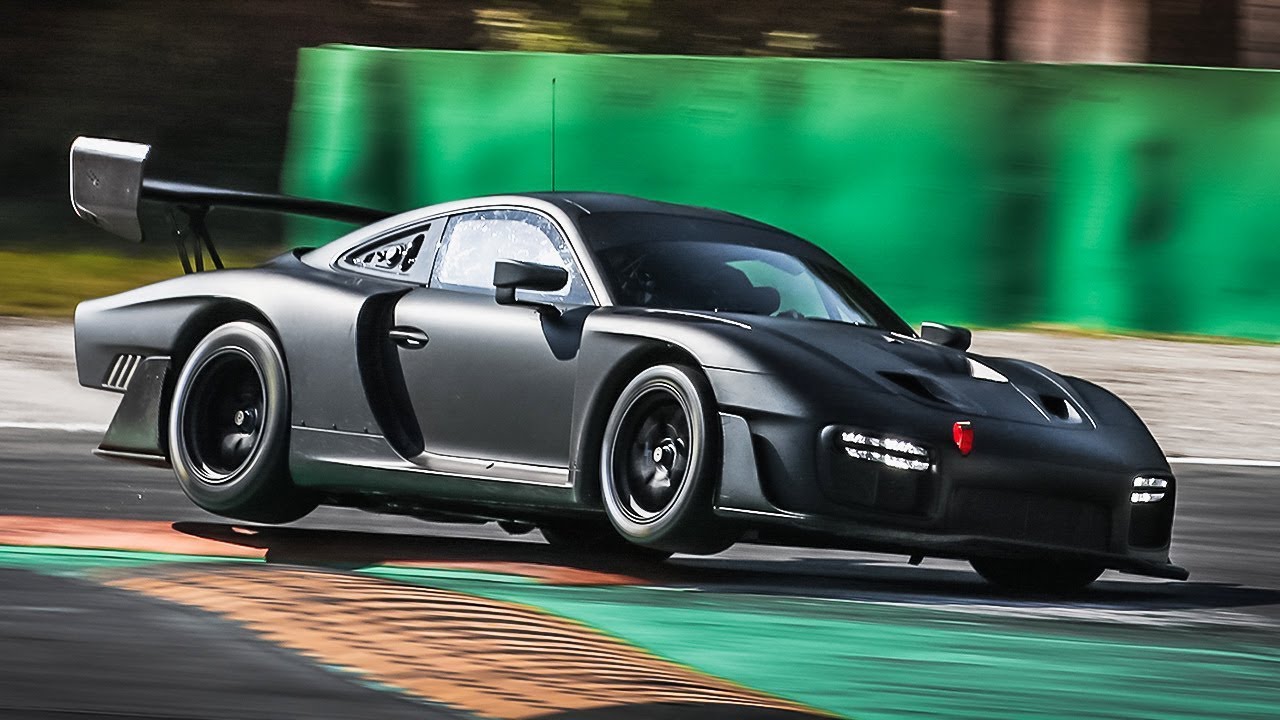 Porsche has recently showcased the rebirth of its iconic racer from the 1970s; the 935. The modern track-only car was unveiled in livery paying homage to the marquee's 70th anniversary. Now though, the new 935 has been seen flying around Monza Circuit with a sinister-looking all-black spec.
Like its spiritual forerunner, the new 935 is based on a 911. This modern racer hides a 911 GT2 RS under its carbon fibre body, with the 3.8-litre turbocharged flat-six engine being no exception. Although barely touched, the engine in this application produces 700 hp (522 kW) and an unforgiving racket.
Thanks to Youtube's 19Bozzy92 who captured the Porsche 935 scampering around Monza Circuit, we can hear the engine's howl. We also get to catch a glimpse of the car following its tradition of track capabilities, though showing a slightly different side of the 935. The Stuttgart-bred racer featured in this video has ditched the traditional racing theme for a more ominous look: a full black kit featuring matte black body paint.
The footage gets even handier when you start to consider your chances of spotting a Porsche 935. With only 77 examples of the racer's reincarnation waiting for production – none intended for road use, the car will be an ultra rare species.