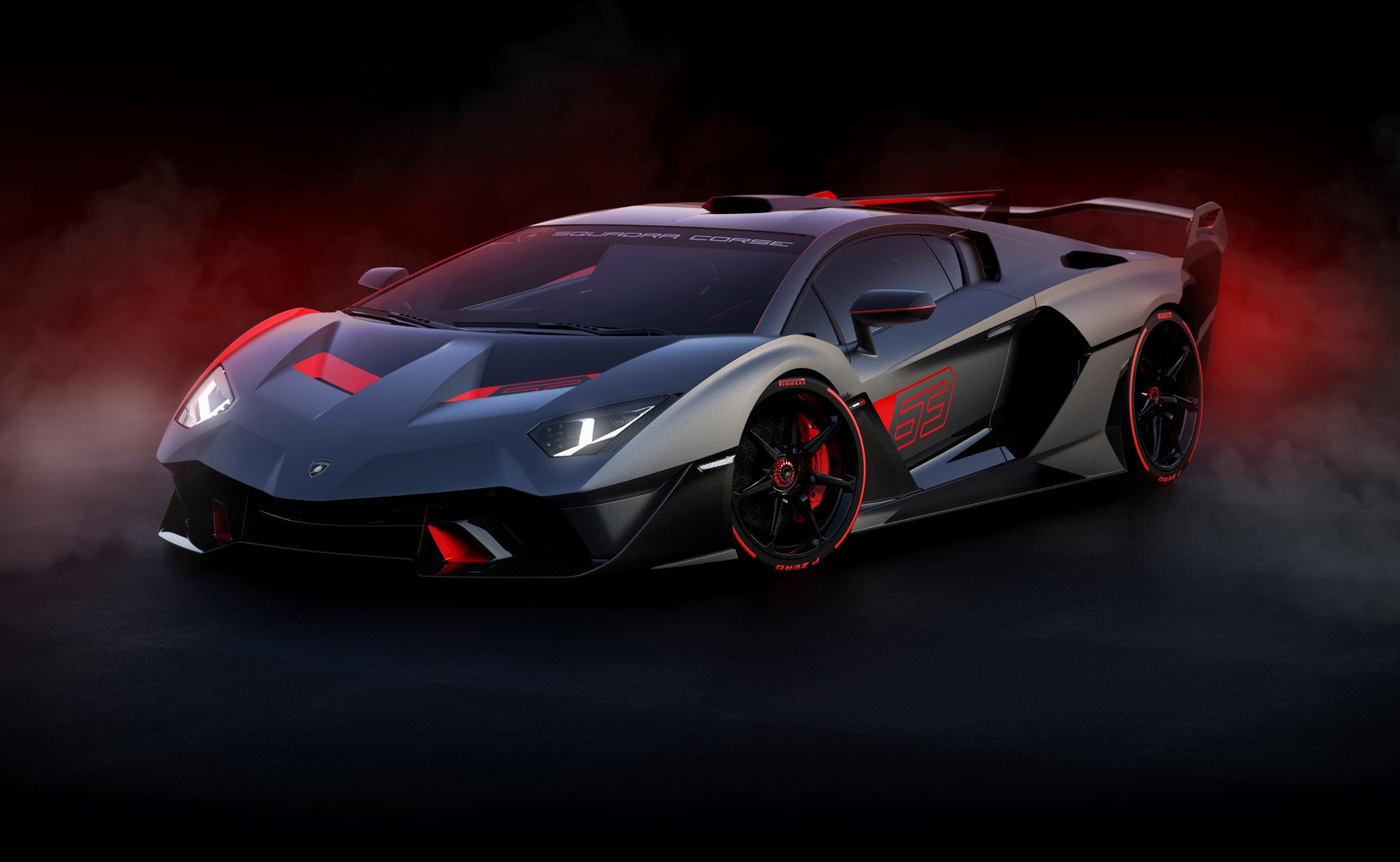 Lamborghini surprised us all on Friday with the reveal of the SC18 Alston becoming the first one-off in the history to come from the Sant' Agata Bolognese motorsport division – Squadra Corse. It was designed in synergy with the customer and Centro Stile Lamborghini and although it is road legal, it was designed primarily for use on the track.
As you can see the car features aerodynamics developed specifically for this model and derived from Squadra Corse's experience in competition. The racing elements start from the front hood, with air intakes in the style of the Huracán GT3 EVO; the sides and rear feature fenders, fins and airscoops are inspired by the Huracán Super Trofeo EVO.
The aerodynamic system is completed by a large carbon fibre wing with three mechanical adjustments, able to generate the optimal downforce on any circuit. In addition, the twelve air intakes formed on the rear hood increase heat exchange and improve the cooling of the V12 engine.
The 6.5-litre naturally-aspirated V12 pushes out 770 horses (574 kW) and 720 Nm of torque, all handled via the ISR (Independent Shifting Rod) optimized seven-speed gearbox. The huge power is combined with reduced weight thanks to the use of ultralight materials and the new carbon fibre body, with ground clearance of just 109 mm. The rear is characterized by the specific exhausts and terminals with a unique design and sound.
The exclusiveness of the SC18 is underlined by the colour of the carbon body in the Grigio Daytona (grey), with visible details and red screen-printing to enhance its sportiness. The cockpit features interiors in Nero Ade (black) Alcantara with cross-stitching in Rosso Alala (red), and carbon bucket seats. The look is completed by the single nut wheels, 20" on the front and 21" on the rear, with specially developed Pirelli P Zero Corsa tires and a telemetry system to measure all aspects of performance on the track.