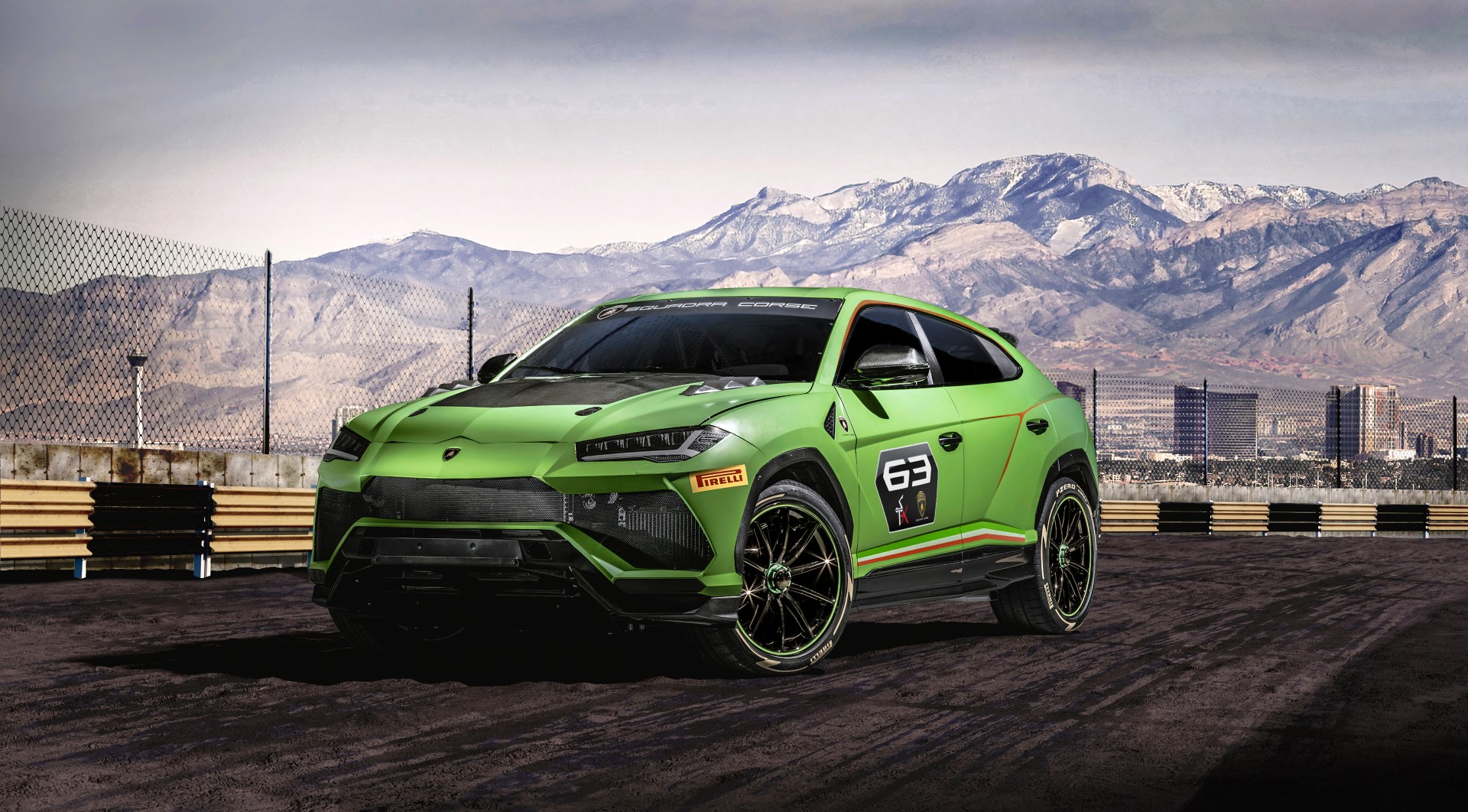 It was a busy weekend for Lamborghini and their Squadra Corse division because after revealing the SC18 Alston, the wraps came off the new Urus ST-X Concept.
Although the manufacturer did not go into too many specifics, we can confirm it was built for a unique racing series that combines off-road driving with a traditional circuit.
The racing crossover has been equipped with a ventilated carbon fibre hood, larger air intakes and 21-inch center-locking wheels with Pirelli tyres. A closer inspection also reveals carbon mirror caps, a small rear wing and "lateral racing exhausts with a new hexagonal design."
It was fitted with a number of FIA-approved safety features including a steel roll cage, a fire suppression system and an FT3 fuel tank. Lamborghini Squadra Corse worked their magic on the Urus and this led to a 25% weight reduction compared to the standard model.
Power comes from the same 4.0-litre twin-turbo V8 which means you get 641 hp (478 kW) and 850 Nm of torque. Considering the large weight saving in this Concept, it will likely sprint to 100 km/h quicker than the standard Urus (3.6 seconds).
It is expected to make make its track debut at the 2019 Lamborghini World Finals and will likely go into limited production.