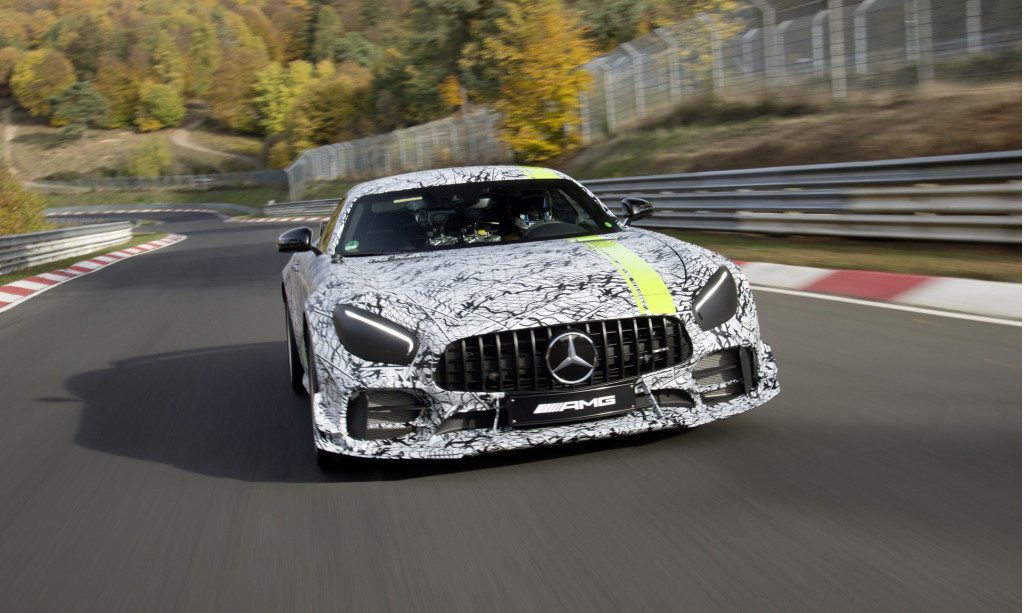 Mercedes-AMG will use next week's 2018 Los Angeles auto show to introduce an updated GT sports car range, and among the fleet will be a new flagship model: the GT R Pro.
The limited-edition model is based on the track-focused GT R added for 2018 but brings even more goodies aimed at slashing lap times. All AMG is saying for now is that the car has been developed using lessons learned from the Affalterbach tuner's GT3 and GT4 racing programs.
As you can see from the shot above, the car will benefit from a more aggressive front splitter, new flics on the front fascia, and a revised rear wing. We can also expect a slight increase in power from the twin-turbo V8, and possibly reduced weight thrown in the mix as well.
AMG boss Tobias Moers has previously referred to the car as a "clubsport" package which means it has enhanced on-track performance.
Note, this isn't the replacement for the long-awaited Black Series model. The Black is still coming, though not for another year or two.