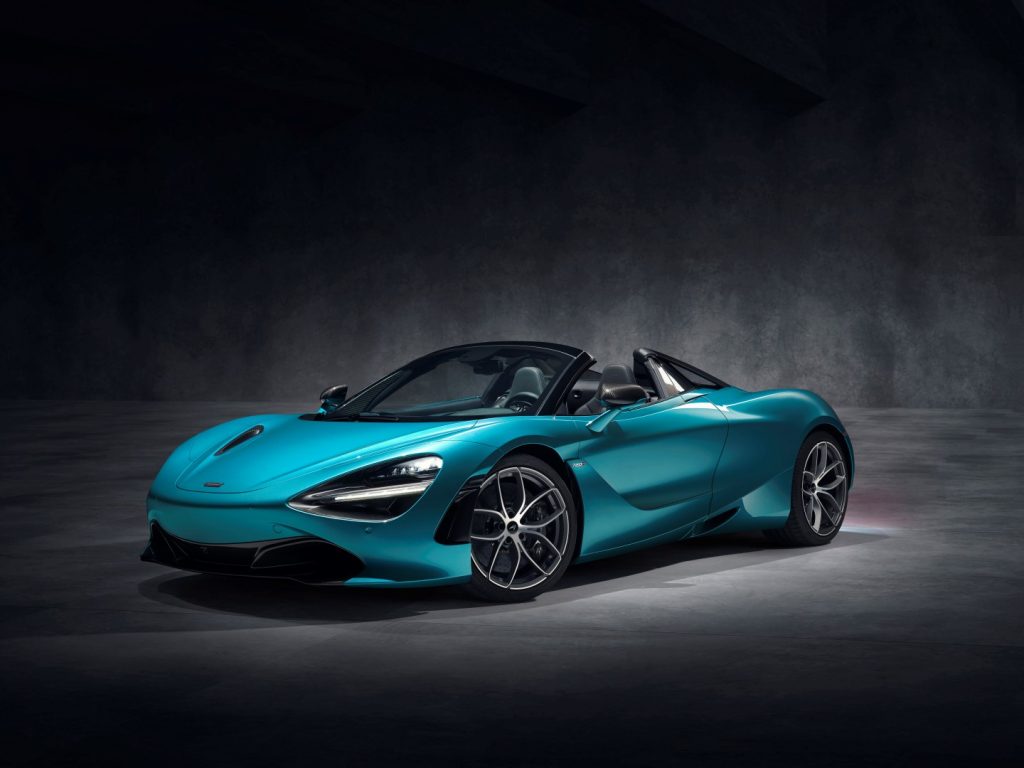 McLaren revealed the drop-top version of their 720S supercar this weekend and as expected it features a small retractable hardtop.
This hardtop is available in black, or a new electrochromic finish that can switch between tinted and transparent at the push of a button. Opening and closing takes just 11 seconds, and can be done at up to 50 km/h.
This roof mechanism adds just 49 kg compared to its Coupe sibling but still achieves the 0 to 100 km/h sprint in just 2.9 seconds. It will do the 200 km/h sprint in 7.9 seconds, run to a top speed of 325 km/h (with roof down) and 341 km/h (with roof up).
The unit has been designed to offer excellent visibility, with a lower tonneau than the 650S Spider and glass-covered buttresses, while there's still 58L of luggage space in the rear with the hardtop folded. The nose has space for a further 150L.
Drop the top, and a glass window between the buttresses automatically lowers to cut down on buffeting, but owners are able to manually control it. That means you're able to open it for more noise with the roof raised. Mmm.
Power still comes from a 4.0-litre twin-turbocharged V8 making 710 hp (527 kW )and 770 Nm, put to the rear wheels through a seven-speed dual-clutch transmission. It can be toggled through Comfort, Sport and Track modes, as with the wider McLaren range, and the car rides on the same clever hydraulic suspension system.
Everything else is identical to the coupe apart from a retuned dual-zone climate control system to detect when the roof is down. This can now adjust the airflow to maintain a comfortable temperature in more conditions.