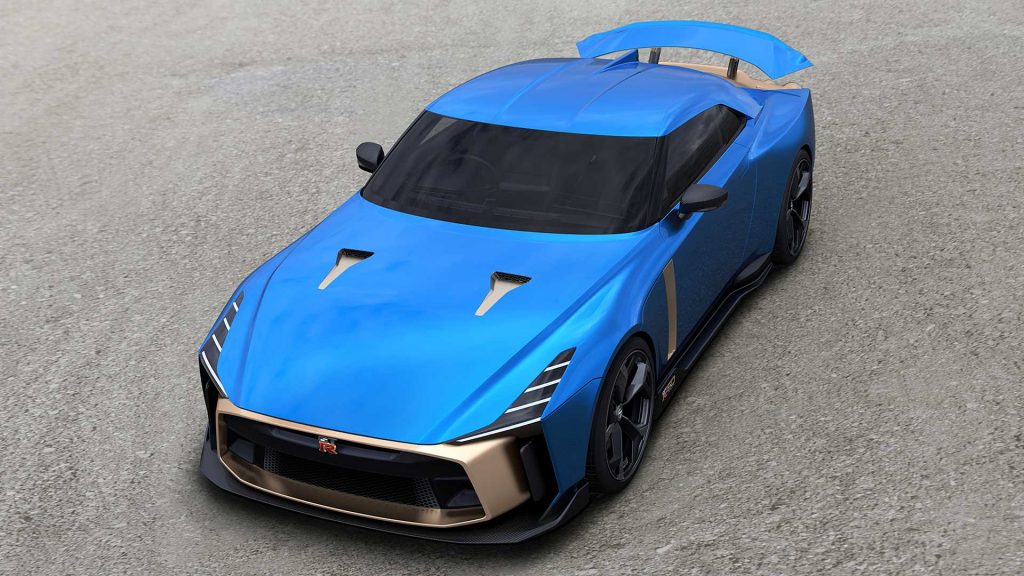 Remember the far out one-off creation by Italdesign based on the Nissan GT-R? Well they have confirmed a limited production run with an eye-watering starting price of €990,000 (R16 million) before taxes and options.
Developed to celebrate the 50th anniversaries of the GT-R and Italdesign, the ultra-exclusive GT-R50 will be limited to strictly 50 cars. Nissan is already accepting orders from deep-pocketed buyers and will start customer deliveries in 2019. Converting a GT-R Nismo to the R50 specification will take some time, which is why deliveries will continue through 2020.
It's more than just a GT-R Nismo with an Italdesign makeover as the R50 offers 710 horsepower (530 kW) from its twin-turbo 3.8-litre V6 engine or an extra 110 hp (82 kW) over the standard Nismo. Not only that, but torque has gone up from 652 Nm to a whopping 780 Nm.