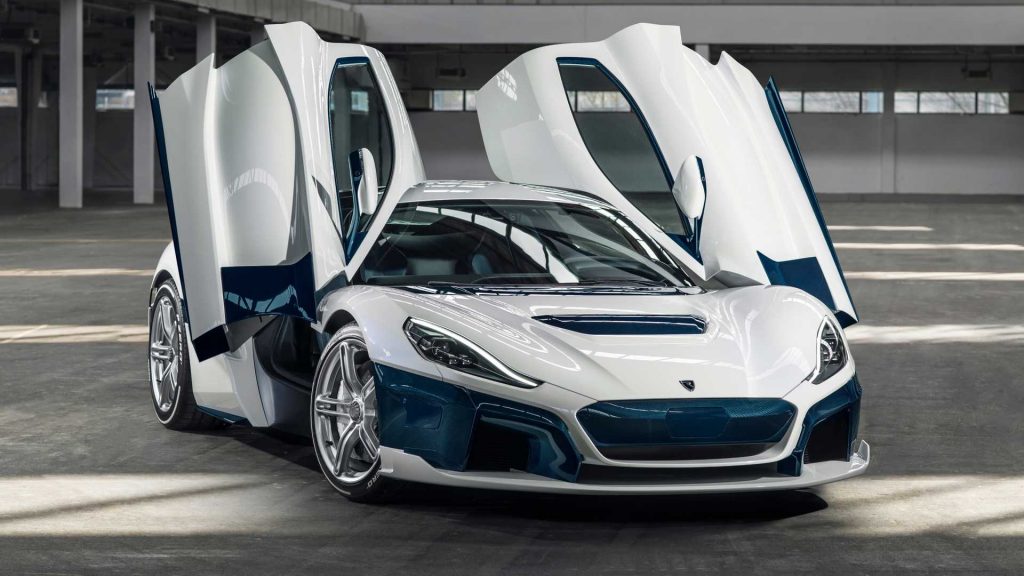 Rimac took the covers off the C_Two about a year ago and although the unit coming to Geneva will not differ much, it will sport a new Galactic White paint job with exquisite deep blue-tinted carbon fibre body elements.
Everything seems to be going according to plan with the development of the electric hypercar and the Croatian marque hints at powertrain improvements set to be implemented in the customer-spec production cars due in 2020.
Rimac isn't willing to go into any details for the time being regarding the upgrades they're planning for the powertrain, but they do say these will be possible thanks to "new development efforts."
For the time being, we know the C_Two has four electric motors with a combined output of 1,914 horsepower (1,427 kW) and an instant torque of 2,300 Nm. It's enough electric punch for a sprint to 96 km/h (60 mph) in precisely 1.85 seconds, with the 0 to 300 km/h (186 mph) taking just 11.8 seconds.