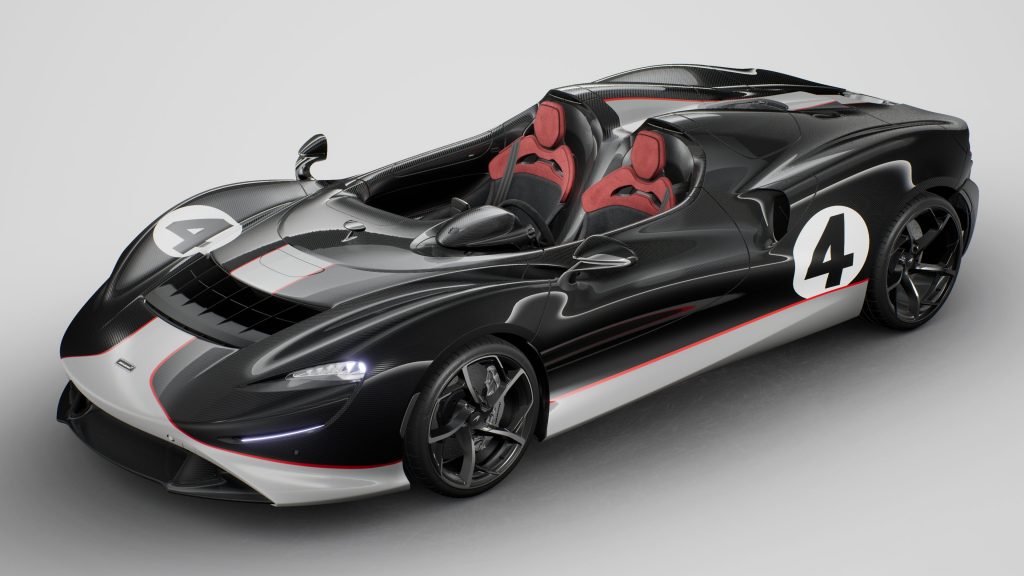 Not much has been said about the roofless, windowless two-seat McLaren called the Elva but now the McLaren Special Operations division is swinging it back onto our radar with this M1A theme.
Bruce McLaren's superlight M1A was the fastest car on track at the Canadian Sports Car Grand Prix in 1964, repeatedly smashing the lap record at Mosport Park. This is that car reimagined for 2020.
As a reminder, the Elva packs a 4.0-litre twin-turbo V8 that has been dialled up to a stonking 805 hp (600 kW; 815 PS) and 800 Nm of torque. This allows it to sprint to 100 km/h in "less than three seconds" and will beat the Senna to 200 km/h in 6.7 seconds.
At this stage, we are expecting at least two Elva's to make their way to South Africa.