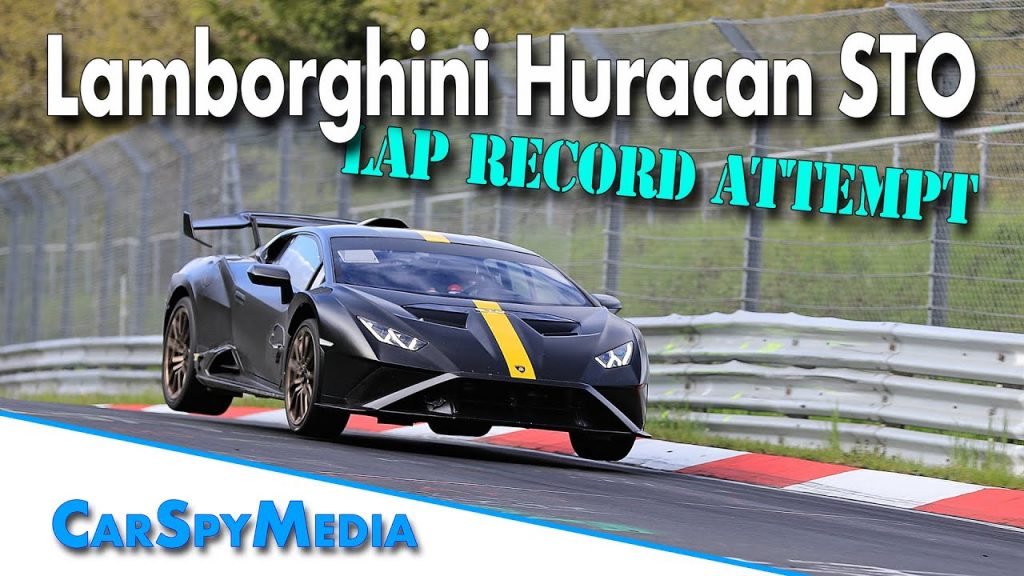 Lamborghini revealed the Huracán STO towards the end of last year, and since then, we have been wondering if they would have a go at the Nürburgring lap record.
Currently, the fastest production car to complete a lap of the infamous circuit is the Mercedes-AMG GT Black Series but could this motorsport-focused V10 Bull grab that spot back?
A prototype of the Huracan STO was spotted this week giving it horns. Sure, the high-speed action is exciting to watch (and listen to) but at the beginning of the video clip, you can see the team preparing the mid-engined V10 supercar for the run, and we've noticed an interesting detail. They seem to be filling it up with "special gasoline" as the gas can is labelled "Benzina Speciale".
This is clearly racing fuel and if Lamborghini is using track-only fuel to set a record for a road-going car we would not call that an official result.
For now, we can only wait in anticipation to see if the Huracán STO can better the 6:43.61 time set by the GT Black Series and in a manner that would actually qualify it to take the top spot.