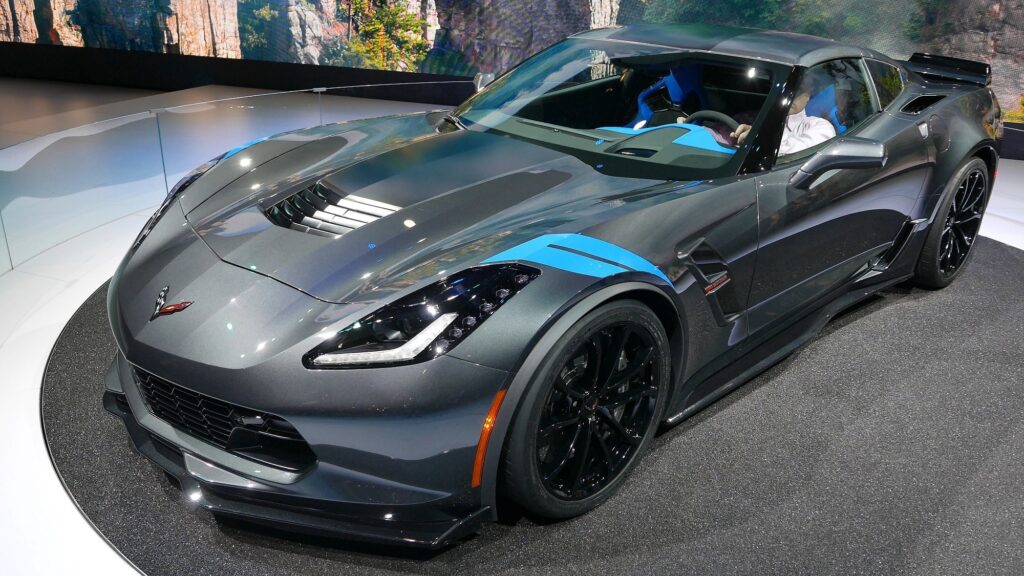 When it comes to buying an exclusive car, a sports car is always on the spectrum. At prices, they are slightly higher than premium models, but in return, the car owner receives a truly elite-class vehicle with an unusual design and an interesting set of options. A sports vehicle is first and foremost about emotions, and sports models turn an ordinary trip into an exciting adventure. A herd of several hundred "horses" in combination with all-wheel drive provides instant acceleration at any time of the year. The balanced chassis and sharp steering will make every turn a pleasure, while powerful brakes will ensure reliable deceleration in any situation.
What are the benefits of sports cars?
The main advantage of a sports auto is its chic exterior appeal. A sports vehicle is a luxury because it shows exquisite taste, a certain lifestyle, and the high financial status of the owner.
This is a car that will never drop in value. The older the age of the sports automobile, the better. The presence of defective parts does not affect the price tag. Connoisseurs and collectors are ready to buy it even in a broken condition.
This auto will help to earn. Sports cars can be rented. Thanks to this, the vehicle owner gets an opportunity not only to have an exclusive vehicle but also to make money on its maintenance.
This is a car that is best suited for extreme entertainment. If there is a stationary race track with optimal roadway characteristics near the city, you can find an expensive but exciting hobby for yourself.
On suburban autobahns, these autos will help you get to the desired point in a short time, and most importantly, do it with the proper level of safety. The development of sports models is carried out taking into account racing technologies. In particular, this concerns the strengthening of the body frame. Even in a rollover or side collision, the driver has many chances to survive or receive at least minimal, but not fatal injuries. As additional options, sports cars can be equipped with numerous advanced active safety systems, which help avoid collisions or minimize their consequences. These include adaptive cruise control, lane-keeping assistants, high beam shifting, and numerous cameras, and sensors.
Disadvantages of sports cars
Sporty autos definitely lose to ordinary cars in comfort. This was thought out by the designers in order to make the vehicle as stable as possible at high speeds and easy enough to handle. This is how a sporty accent in everyday use becomes a disadvantage. Therefore, the more powerful the sports car, the more adapted it is for sports purposes, and the less comfortable it is.
Considering that a sports auto is designed to drive fast, it needs a powerful powertrain with additional turbines. This leads to increased fuel consumption and, as a consequence, additional costs for daily refuelling. So, when you buy a sports car, forget about fuel economy. With maximum intended use you can spend almost 50 litres per 100 kilometres, while some simple vehicles do with five litres per the same 100 kilometres.
How to choose a decent sports car and not make a mistake?
To have full control over the car and to feel all its technical advantages it is better to buy models with a manual gearbox. Alloy wheels will be a great addition, improving acceleration dynamics and braking efficiency.
A sports car should not weigh more than one and a half tons. The laws of physics apply to any car, regardless of whether it is a sports car or not. And the greater the weight of the car, the greater the inertia, which appears when you need to make a quick manoeuvre.
With special care, choose a drive on the brand of car that you like. Rear-wheel drive American models are in great demand lately. Be sure to determine the powertrain so that it meets all of your requirements. Today, there's nothing better than an atmospheric engine. Pay attention that the steering wheel has the minimum backlash, with the need for the steering wheel to be highly rigid, and its rotation does not exceed 180 degrees. Select a sufficiently strong and smooth suspension, with a reliable braking system. All of these points should not be ignored when choosing a sports car.
Sports car manufacturers can be divided into three categories. The first category includes those concerns that produce sports cars in the most sought-after price range. These companies produce sports vehicles in limited numbers: Bugatti, Lamborghini, AC Cobra, and MG.
The second category includes manufacturers who are exclusively engaged in the production of sports and racing cars: Ferrari, Porsche, Jaguar, Martin, McLaren, and Maserati.
The third category is those manufacturers that produce both sports and simple cars. These are the world-famous Mazda, Nissan, BMW, Bentley, Mercedes-Benz, Nissan, etc.
Today, there are many experts concentrated on Twitter who constantly follow the trends in the car industry and are a source of valuable recommendations which help to make a quicker choice. Opinion leaders constantly raise their ratings, buy real Twitter followers and advertising, working on their reputation, so they provide their audience with the most updated and insider information. Now many influencers agree on the idea that the most in-demand is the car model Porsche Turbo.
Over the past ten years, the sports autos of this brand have been the all-time sales leaders.
These vehicles are hand built, the power and pressure of the turbines have been strengthened, and the control system has been reconstructed. One of the main advantages of this model is the turbo heater, which has its internal dynamic structure. Among the many advantages of this auto is an improved braking system, as well as the clutch, which is controlled by the car's electronics. This vehicle takes only a few seconds after the start to accelerate to 100 km per hour. If you decide to purchase a Porsche Turbo, you will receive one of the highest technical characteristics that should correspond to a real sports car.
To sum up, many car enthusiasts choose a sports auto just for its speed data. For many motorists, the appearance of the car is a priority, where the very fact of the car's sports purpose is important, confirmed by the presence of sports accessories and a sports emblem. In any case, if you decide to join the ranks of extreme vehicle owners, then buying a sports car will be the right decision.