Last week Volkswagen took the covers off the bright Golf R 333 which came with a ridiculous €76,410 (approx. R1.6 million) price tag.
Despite being the most expensive Golf ever, the limited-run special edition was sold out in just eight minutes.
Head of Product Communications at VW, Stefan Voswinkel confirmed this on his LinkedIn.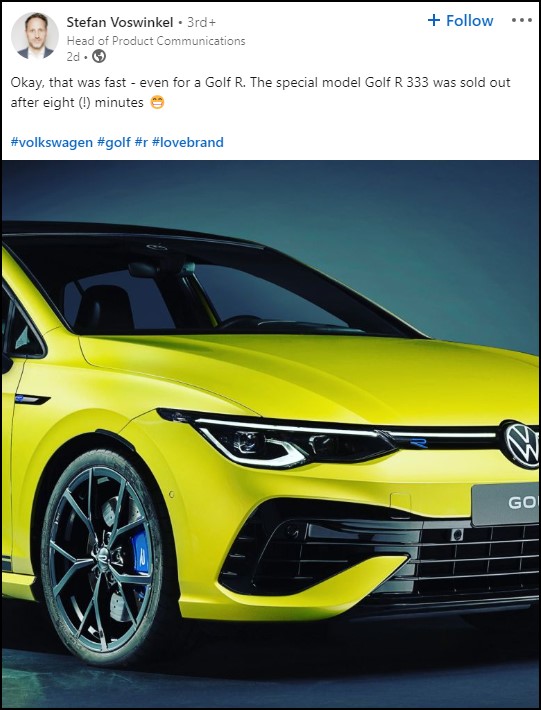 A Germany-only version, the special hot hatch has its turbocharged 2.0-litre engine dialled to 328 hp (245 kW) and 420 Nm (309 lb-ft) of torque.