Fatal Lamborghini Murcielago and Nissan GT-R Crash
Yesterday in Orlando, Florida, a Lamborghini Murcielago LP640 and Nissan GT-R were involved in a terrible accident. News sources state that both driver and passenger of the Murcielago lost their lives at the age of 24.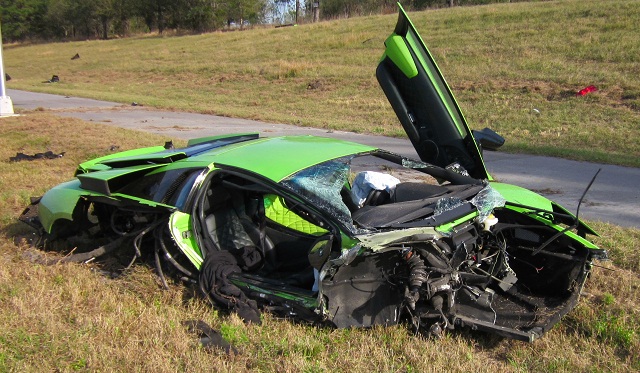 They were travelling along a 4-lane highway when they collided with a Nissan GT-R. Driver of the GT-R (43 years old) is in critical condition while his passenger (22 years old) has already been released from hospital. All of the occupants were apparently wearing seatbelts and it had looked like the Lamborghini had crossed the median into the path of the GT-R. Another tragic accident involving young drivers.