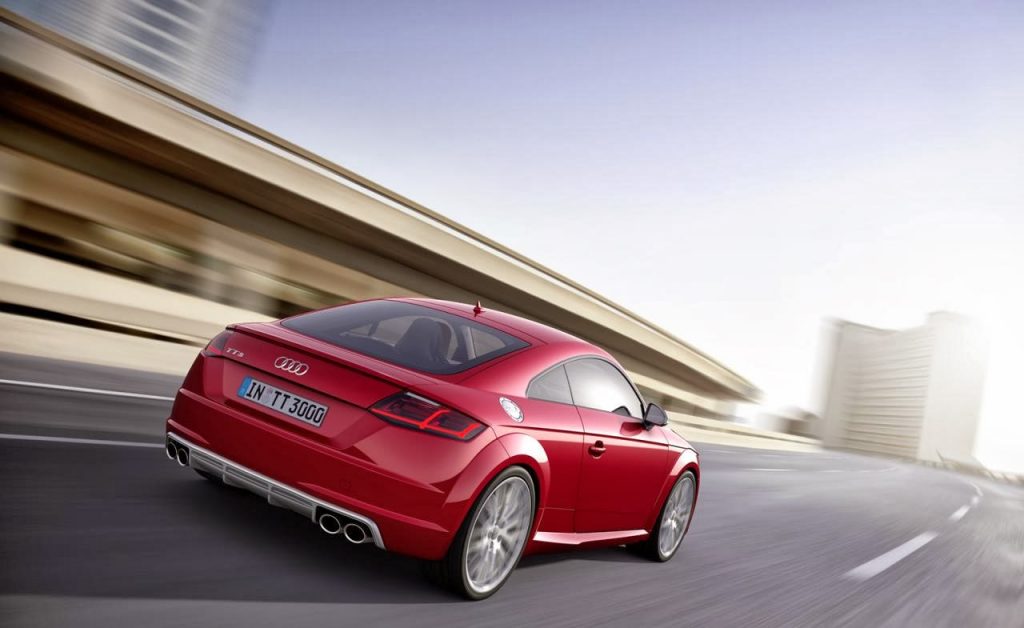 Finally after many spyshots and teasers, the third generation Audi TT is here and it gets a hotter variant called the TTS too. The front of the car is more aggressive with a hexagonal grille sitting in the middle of the trapezoidal LED headlights. The wheel arches have been made slightly more prominent and there is an awesome little spoiler that deploys automatically when the speed exceeds 120 km/h. These days the newer cars generally get slightly bigger for improved safety but this new little number from the Germans is actually 20mm shorter and 8mm narrower.
What engines are available? When it launches, you will have the choice between two 2.0 TFSI units with 230 and 310 horsepower (TTS) and you will be able to go the diesel route with a 184 hp 2.0 TDI power plant. The 230 hp TFSI will allow the TT to hit 100 km/h in 6 seconds while the range-topping 310 hp TTS quattro-equipped will do that in just 4.7 seconds.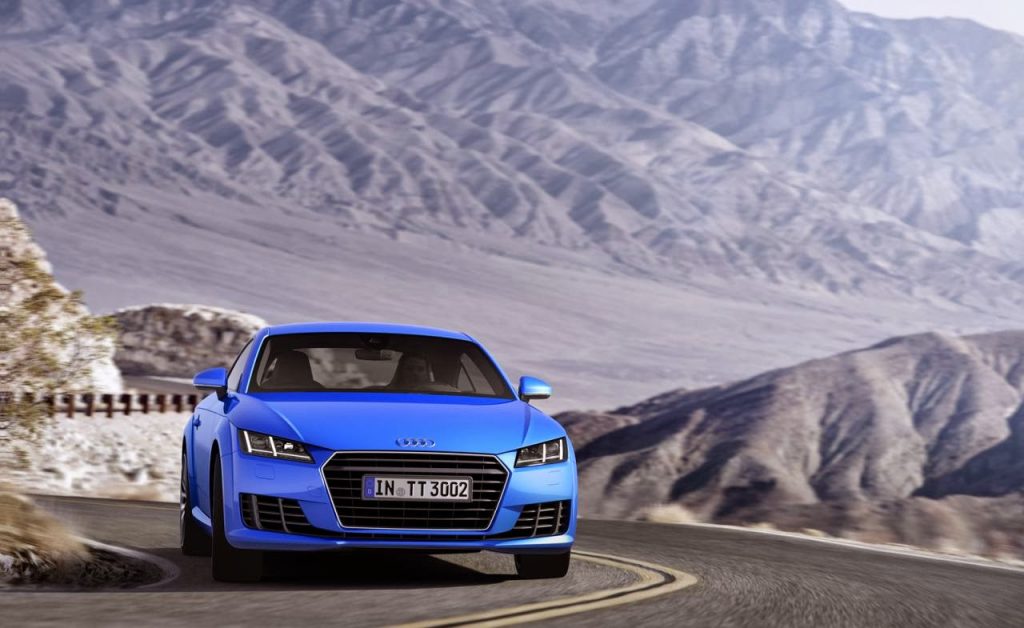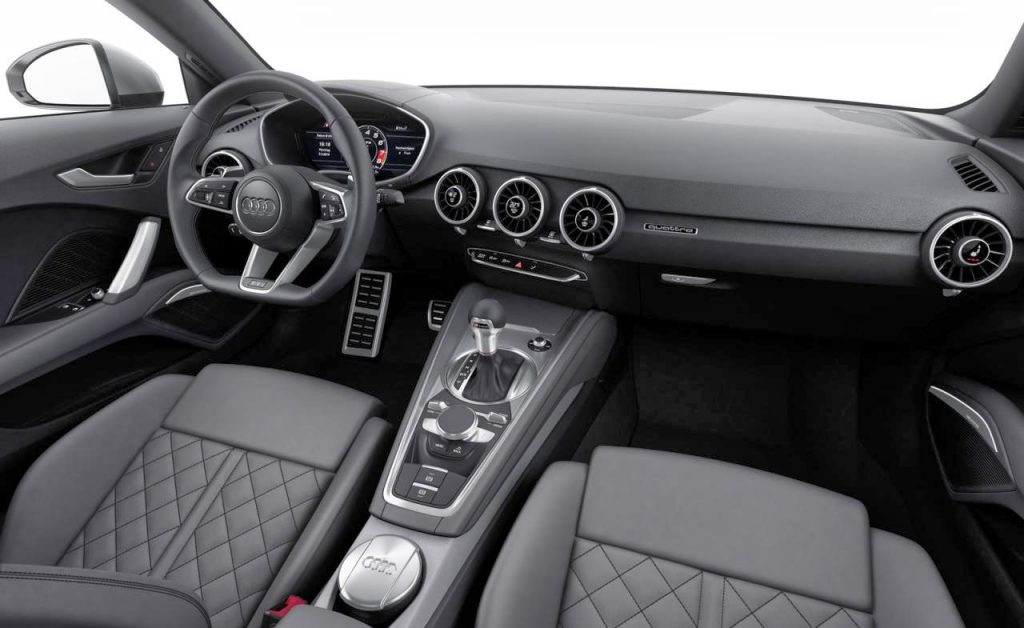 Inside the new model you will see a 12.3″ TFT screen with Nvidia graphics processor for a very modern feel and it is packed with 12 B&O speakers for a serious sound experience. The steering wheel also gets a sportier flat-bottom look and in conclusion I think this new TT will sell extremely well provided it is priced correctly!
Audi TTS Roadster Rendering