There is tons to see at this year's Top Gear Festival, but the great news is that there is even more to DO at South Africa's most loved motoring event in 2014. The best car manufacturers in South Africa are pulling out all the stops to ensure that visitors not only catch a glimpse of some cars debuting for the first time but festival-goers can also expect to test-drive exciting new features, take part in exhilarating test drives, experience driving demonstrations by highly qualified instructors and much, much more!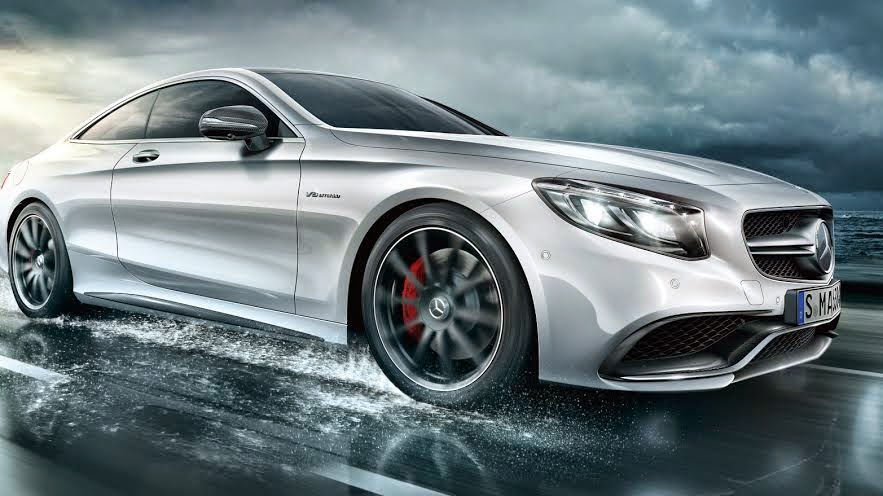 This year, the Mercedes-Benz AMG marquee is a must-be-visited destination to catch a glimpse of the latest in high performance technology as well as the highlight of the Festival: the launch of the newest addition to the Mercedes-Benz family, the S63 AMG Coupe – unveiled for the first time in Africa! AMG stands for 'Driving Performance' and what better way to showcase what these incredible vehicles can do than to launch the Mercedes-Benz AMG Demo Theatre in Top Gear Festival's Action Zone. Here, visitors can expect to see AND feel the thrill and excitement when the CLA 45 AMG is put through its paces. Top Gear fans will be able to take advantage of the opportunity to learn from the best when professional racecar drivers at AMG's Driving Academy take guests for a spin around the Gymkhana while showcasing the strongest 4-cylinder series engine in the world!
The interactive additions to this year's festival continue with Ford South Africa who are putting together three very impressive activation and display areas at this year's Top Gear Festival. Ford is using its presence to showcase the brand's renowned and respected performance vehicles, while also allowing visitors to the show the opportunity to experience its growing number of smart in-car technologies first hand.
The prime activation area, located at in People's Park will feature all things performance-oriented from Ford Racing PlayStation consoles to the full ST family of vehicles. Visitors interested in experiencing the vehicles can visit the experiential zone where technologies like Active Park Assist and SYNC® will be on show. And for those keen to get behind the wheel, test-drives of the award-winning Fiesta ST and Focus ST will be available on a purpose-built track at the show featured in the Action Zone.
It's launches aplenty at Top Gear Festival Durban 2014 and this time it's the turn of the INFINITI Q50 that is making its debut. By signing up to visit the Festival this year, not only will you be one of the first few people in South Africa to catch a glimpse of this stylish piece of machinery, but you could also be one of the first people in the country to drive this landmark sports sedan.
Last but not least in the launch stakes is the all-new Jaguar F-TYPE Coupé, which also makes its debut at this year's Top Gear Festival. Pegged as the most dynamically capable, performance-focused, production Jaguar ever, this seems the perfect setting to unleash this new range. The model line-up is headlined by the F-TYPE R Coupé, its 680Nm 5.0-litre V8 supercharged engine enabling acceleration from 0-100km/h in 4.3-seconds, and a top speed of 300km/h. Visitors are encouraged to be on this look out for the impressive Jaguar display when prowling the festival.
Finally, what South African Motoring Festival would be complete without an off-road encounter and who better to offer this than the Land Rover Experience (LRE) Team. Visitors to Top Gear Festival can join them in the Action Zone to enjoy the Land Rover Terrain Trailer and Mini-Terrapod experiences. Not only can you check out the latest Range Rover Sport SDV6 HSE, Discovery 4 SDV6 SE 14 and a very cool Defender 90, but also visitors to the Top Gear Festival will be able to drive each of these vehicles around the mobile off-road course under the supervision of an internationally qualified LRE Instructor.
For more information and updates on fun festival activities, stay tuned to the Top Gear Festival website, and make sure to pre-book your interactive experiences by visiting www.topgearfestivaldurban.co.za
Festivalgoers can expect a day packed full of entertainment both on and off the track as this year's Top Gear Festival Durban in 'the warmest place to be' offers a true celebration of all things motoring. Visitors are encouraged to book early to avoid missing out on the most exciting event on this year's entertainment and motoring calendar.
Visitors with Grandstand tickets are required to attend their respective Street Circuit Shows at either 9h30 or 13h30 on Saturday 21st and Sunday 22nd June, and organisers encourage arriving early so as not to miss out. Grandstand seats are included in the SuperSport Elite and Superior Ticket Packages and are available for sale now for those with Standard and Basic tickets at R200 per person via the all new festival website. For more information on ticket prices or to book visit www.topgearfestivaldurban.co.za
TWITTER HANDLE: @topgearfestSA
FACEBOOK: Top Gear Festival South Africa
https://www.facebook.com/TopGearFest
____________________________________________________________________
For further information please contact:
Annie Fyfe-Hitchings on 082 322 5112 or annie@topgearfestivalsa.co.za
Alison Fyfe-Turck on 083 653 1707 or alison@fyfepr.co.za