COMPETITION: Win A Watercolour Painting Of ANY Car By Christie Jensen
Christmas is coming so we thought it was time to run a little competition for you petrol heads. Christie Jensen is an artist who specializes in water colours and of course painting cars.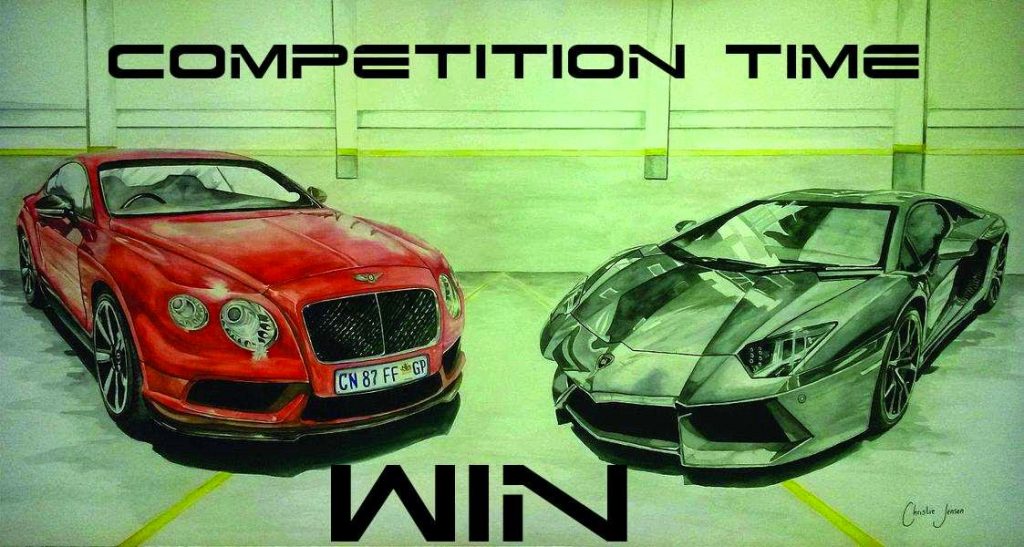 The competition is simple!
All you have to do is share the Zero2Turbo Facebook Status (which will appear at 13:00 today), like ExoticExchange.co.za and ART by Christie Jenson on Facebook and then comment on the status with your most favourite automotive pic of the year. Preferably a picture shot by you but other pictures that you simply find amazing will also be considered.
Winner will be announced on Wednesday the 17th of December!
There are TWO prizes up for grabs;
An A2 size portrait painting (commission) of your car / dream car / any car of your choice. (This will take upto 4 days to paint) – VALUED at R2400
A mounted 60 x 40 size limited addition print of any of my art from my abandoned vehicle series or classic car series – VALUED at R500
Some examples of her work can be seen below but also pop over to
the website
to see the full gallery!