The new Huracan Performante has been the talk of the town recently thanks to it's impressive performance but this annoyed a lot of people too as their 'entry-level' car is now quicker than their flagship. Well taking a look at these images below, it seems the team from Sant'Agata Bolognese are giving the Performante treatment to the mighty Aventador S.
What makes us think this? Well take one look at the back and you will see the Performante-like exhaust pipes sticking out the rear of the V12 bull. Could this mean that the V12 flagship model will became the fastest in their lineup?
Light camo up front shows a spoiler similar to that of the Aventador S but when this model does show it's face, you can bet your bottom dollar that there will be some subtle styling differences between the two.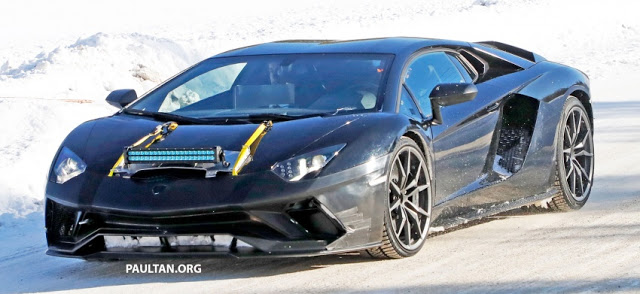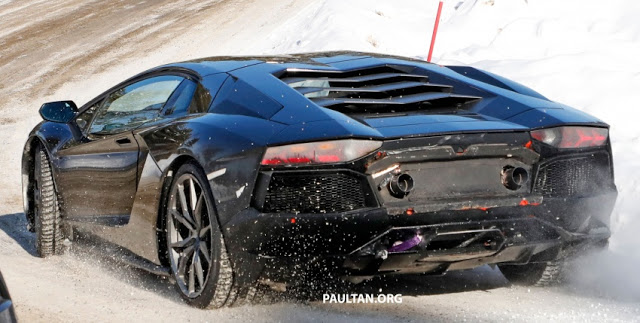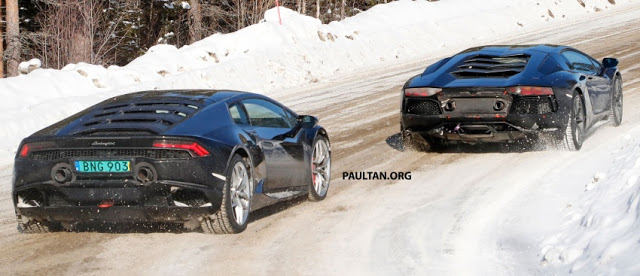 [Photo's via PaulTan]