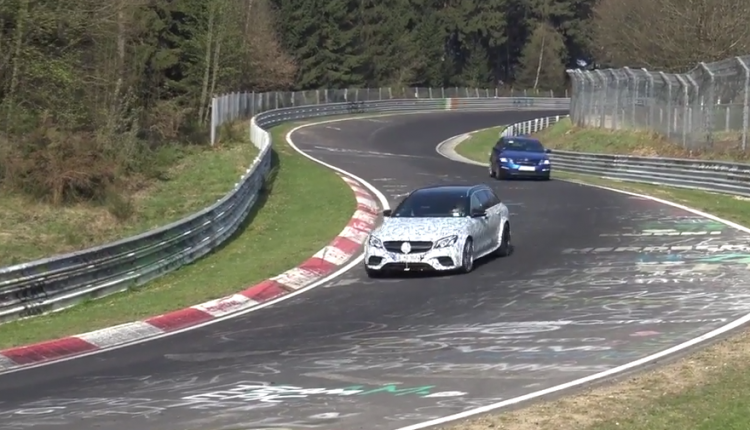 Mercedes-AMG has launched both the Sedan and Estate versions of their hugely powerful E63 model but what are they testing here?
It was recently captured ripping around the Nurburgring and it might just be a more hardcore variant of the already mean E63 range. Perhaps it is an 'R' version as opposed to a full on Black Series but the German manufacturer is up to something here.
If it is a more powerful beast, then we could look at the 4.0-litre twin-turbo V8 pushing out nearly 640 horsepower.
If this is a new (angry) member of the lineup, when will we see it? My guess is Frankfurt Motor Show in September but we will have to wait and see.