Lamborghini Huracán Spyder Performante Spotted With No Camo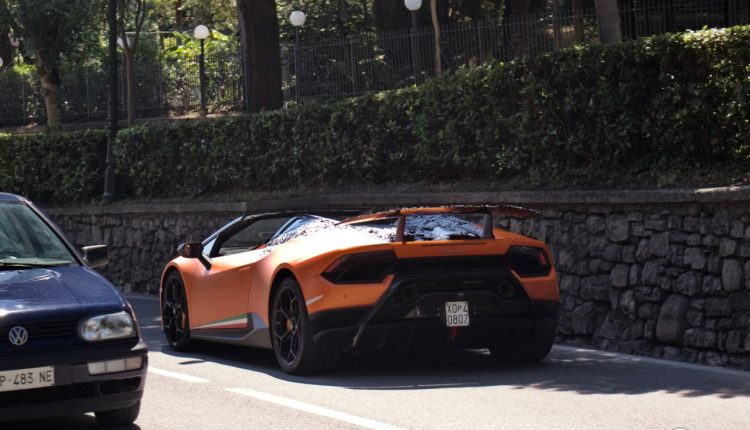 We have seen it being spied while testing and even seem some very realistic renderings but thanks to a spotter in Italy, we now get our first look at the topless version of the mighty Huracán Performante aka Huracán Spyder Performante.
It is most certainly expected to retain the mean 631 horsepower output from the V10 and will likely match the 0 to 100 km/h time of 2.9 seconds and top speed of 325 km/h of the Coupe. Extra weight and drag could mean very minor changes in the performance figures.