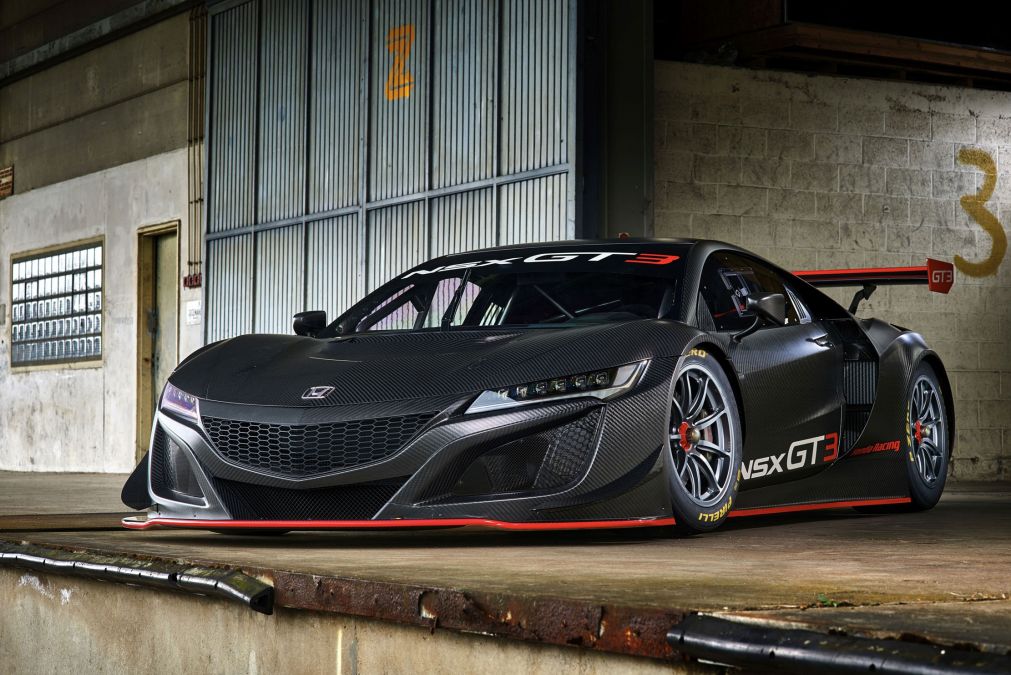 Nothing compares to the hardcore rawness of a proper race car and the Honda NSX GT3 is exactly that.
Visually the difference between the road-going NSX and the GT3 version is not so much it's huge rear wing and deep front bumper but the the entire body is made from exposed carbon fibre.
The race version does away with the hybrid system and is simply powered by a twin-turbo V6. This engine is very similar to the one found in the production car as they share the same block, head, valve train, crank shaft and cast aluminium pistons. Conveniently the road car uses a dry-sump oil system, also adopted by the race car.
The interior has been completely stripped, as you'd expect, and a roll cage has been bolted directly to the chassis. Just like the exterior almost every surface is made from exposed weave carbon fibre.
Only 12 cars are being built for next year's race season with the cost of each car will start from €465,000, with race support, parts, training and engineering services costing extra.