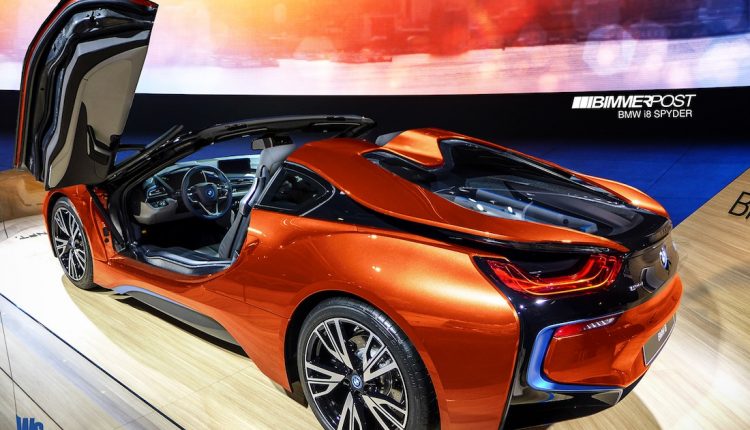 Early this December at the LA Auto Show, BMW will unveil their second i8 model based on the i8 Spyder Concept. The new open-top super hybrid will carry the i8 Roadster name and ahead of it's launch, BMW is on a road show across the globe where a series of upcoming models, including the i8 Roadster, are being presented.
One such event took place in Belgium and some new details were shared about the new i8.
The Roadster will be introduced with a new color – Electric Copper
The soft top which folds into the rear seats can be opened in 14 seconds at a speed up to 60 km/h
Double the battery capacity compared to the i8 Coupe
BMWBlog are reporting that the model could debut a few weeks before the show which puts the unveil something in October.