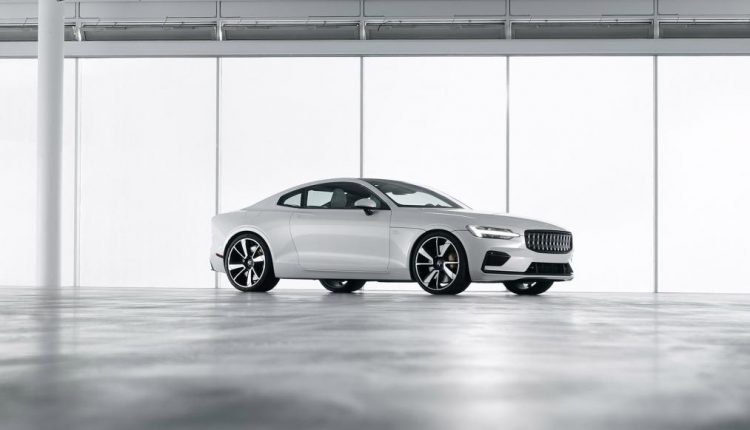 The Polestar 1 is finally official after many teases on their Instagram page and it comes packing 600 horsepower from a hybrid system.
The first model from the Volvo standalone brand goes into production in 2019 which will be built exclusively at a new facility in China and will be available to markets worldwide but in left-hand drive only (which I assume means South Africa is a no-go). If they decide to do right-hand drive, we will likely see it in SA.
With this reveal, the brand shared some news about two further all-electric Polestar products in the pipeline: a Tesla Model 3-rivaling saloon and a larger SUV. These models will be called Polestar 2 and 3 respectively.
What you see here is an "Electric Performance Hybrid" model and it's sleek lines are very Volvo but Polestar have given it some serious presence. It morphs the S90 into a 2+2 coupe and the results are absolutely brilliant.
Under the skin sits a 338 bhp 2.0-litre four-cylinder petrol engine powering the front wheels and a starter motor generator injecting an additional 39 bhp. and a team of electric motors sends 215 bhp to the rear axle.
Unfortunately, no performance stats have been revealed, but total power stands at 592 bhp and there is a menacing 1,000 Nm of torque.
Thanks to the electric motors, you can run in pure electric mode with a range of up to 93 miles (150 km).
Along with the high-performance powertrain, you also get river-configurable active suspension from specialist Ohlins. This system can apparently react to changes in the road surface in less than two milliseconds and thanks to some large six-piston calipers from Akebono, you will have no problem stopping.
Up at the front, the signature Volvo grill is flanked by what they call 'Thor's Hammer' LED headlights. The side of the car is immaculately clean and the rear C-shaped lights injects a little sportiness into the squared rear-end.
Polestar will also move away from today's traditional ownership model. Cars will be ordered 100% online and offered on a two or three year subscription basis. The zero-deposit, all-inclusive subscription will also add features such as pick-up and delivery servicing and the ability to rent alternative vehicles within the Volvo and Polestar range, all incorporated into one monthly payment.