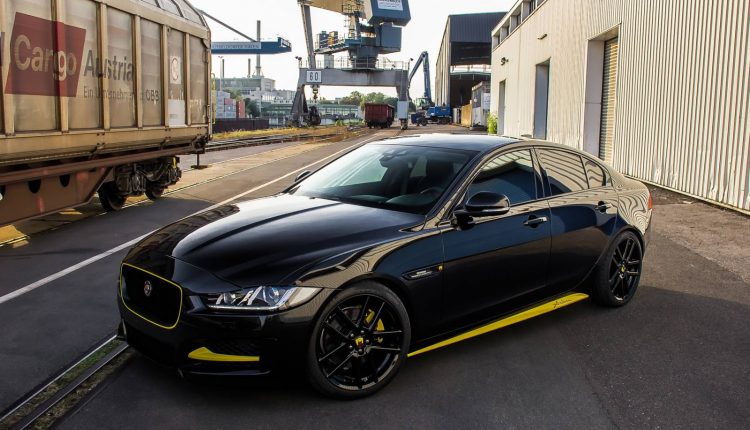 We have spoken about Arden in the past when they worked in the Jaguar F-Type but now they are back with a new British beast called the AJ 24.
As you can see it started out life as a Jaguar XE but then Arden decided a combination of gloss black paint and bright yellow accents was more suitable for their take on it. To give it more presence, there is a set of Arden Sportline Black Edition alloy wheels complete with yellow center caps and yellow brake calipers.
Arden took the time and effort to design a new set of springs for the XE, which lower the ride height by 30 mm  and with a set of wheel spacers thrown in the mix you get an angrier, wider track.
Underneath the bonnet sits the 3.0-litre supercharged V6 engine from the XE S but Arden has lifted power from 375 hp to 422 hp and 573 Nm of torque.
The upgrade can be applied to both petrol and diesel engines from the XE range.