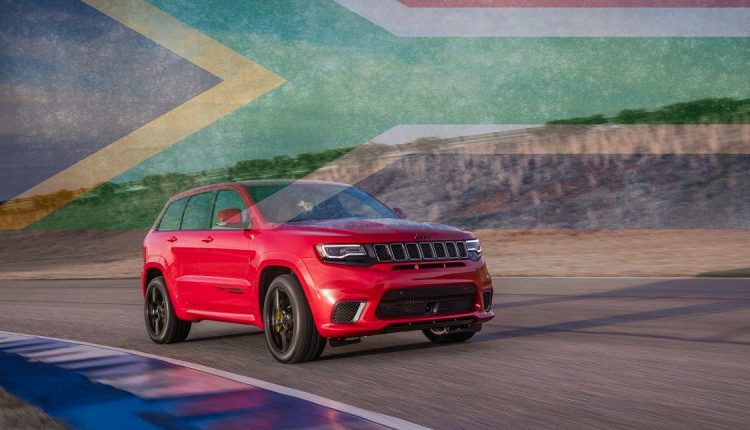 A few months back we got 'confirmation' from a Jeep dealer that the Grand Cherokee Trackhawk will be making it's way to South Africa but the official confirmation from FCA themselves has finally happened.
FCA (Fiat Chrysler Automobiles) markets a host of brands in South Africa such as Abarth, Alfa Romeo, Fiat, Fiat Professional, Mopar, Chrysler, Jeep and Dodge. Dodge and Chrysler vehicles are no longer built in right hand drive configuration so these will eventually fall away in SA.
The main point of this article is the conformation of the 523 kW and 881 Nm Trackhawk coming to South Africa to shake up the high-performance SUV market.
It will give buyers of the BMW X5 / X6 M, GLE 63's etc an alternative which could be priced lower than it's competitors.
Pricing should be in the R1,7 to R1.9 million region depending on the exchange rate at the time.
As a reminder, the 6.2-litre supercharged V8 is capable of hurtling the big SUV to 100 km/h in just 3.6 seconds and holds the title for most powerful production SUV.