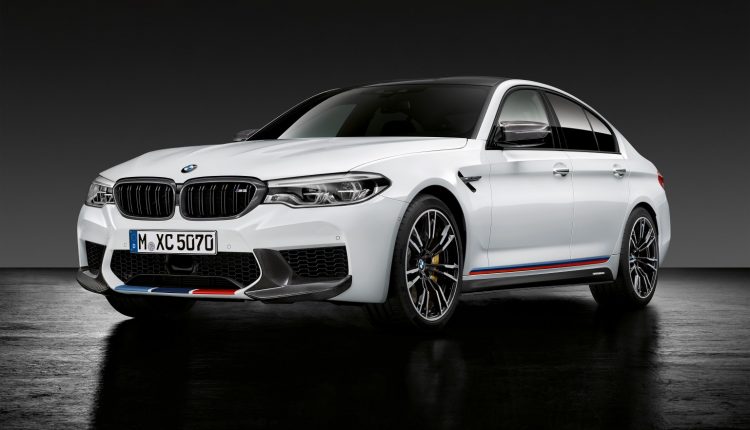 BMW took an opportunity at SEMA to not only reveal their one-off M3 30 Years American Edition but also to give us a closer look at all the M Performance bits and pieces you can add to your super saloon known as the F90 M5.
Here is the full list of available M Performance parts:
BMW M Performance sports exhaust system (give it a listen in the video below)
Coilover suspension
Carbon fibre front bumper attachments (splitters)
Carbon fibre side skirts
Carbon fibre rear spoiler
Carbon fibre boot lip
Carbon fibre rear diffuser
Side sill foils
Motorsport stripes
Carbon fibre engine cover extension kit
Carbon fibre steering wheel
Carbon fibre shift paddles
Carbon fibre gear shift lever cover
Floor mats
Key wallet
LED logo projector
While reading through the press release I noticed a disturbing paragraph about the M Performance sports exhaust.
The new BMW M Performance sports exhaust system, which will be on sale exclusively in the USA and Canada, guarantees an emotional motorsport sound. The end muffler is made from titanium with carbon fibre tailpipe trims additionally available. Optimised exhaust gas routing with reduced counter-pressure enhances the beefy V8 TwinTurbo sound and underscores the sporty driving experience.
Surely that does not mean we will not be offered it in South Africa? I have reached out to BMW SA so will update the post once I hear.