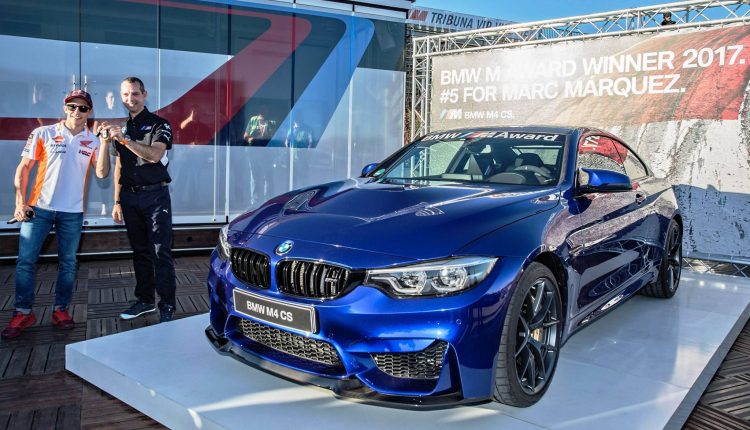 Marc Marquez has secured his fifth BMW M Award in a row which is a record in itself but he has also been gifted the limited BMW M4 CS.
The 2017 BMW M Award is the 15th edition of MotoGP's Best Qualifier award, honoring the rider who achieves the strongest overall performance in one-season qualifying sessions.
"I know how much the BMW M Award is sought after among MotoGP riders, and that is why I am particularly proud that I have been able to win it for the fifth time in a row. The BMW M GmbH comes up with something special every year, and I'm thrilled to now be able to call my own the BMW M4 CS. Incidentally, after five wins, my motivation is unbroken: my clear goal for next year is to win the BMW M Award for the sixth time!" said Marc Marquez.