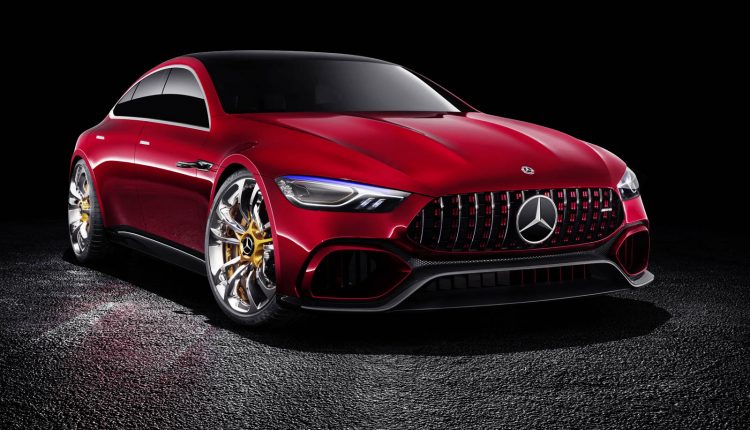 The upcoming four-door coupe will play host to a range of newly-developed hybrid powertrains with different battery capacities and up to an astonishing 805 hp of combined power.
Sources at Mercedes spoke with Autocar recently and mentioned that the range-topping AMG four-door coupe will use an EQ Power-branded hybrid powertrain, employing the twin-turbo 4.0-litre V8 petrol engine along with a rear-mounted electric motor, offering a total of 805 hp and a 31-mile electric range.
The first AMG Panamera will likely launch with the powertrain from the E63 AMG meaning a 604 horsepower twin-turbo V8 paired to a 9-speed auto gearbox will be the business under the body.
Mercedes is expected to reveal the production version of the AMG GT Concept at the Geneva Motor Show in March.